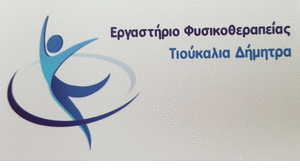 Systolic blood pressure, Insulin levels and insulin levels in adults with metabolic syndrome are reduced by taking monsoons of the Montmorency variety, according to a small study published in the Journal of Functional Foods..
While previous studies on sour cherries have explored individual aspects of metabolic syndrome such as high blood pressure and triglycerides - this is the first study to look at total metabolic syndrome including insulin resistance., hypertension and obesity or belly fat.
"The most remarkable response to cardiovascular function, observed in the study, was a significant reduction in systolic blood pressure in the first two hours after eating sour cherries ", said study leader Terun Desai.
"The unique composition of sour cherries that includes anthocyanins, other polyphenols, as well as fiber may be a factor, "the researchers explain.
The researchers conducted a study in which they participated 11 men and women of age 37-61 years. All participants met at least three out of five criteria for metabolic syndrome: waist size >89 from. women or 101,5 from men, marginally high triglyceride levels, low levels of good cholesterol (HDL), high blood pressure and high fasting blood sugar.
During the six-week study, participants consumed either Montmorency variety of sour cherry juice (30 ml of concentrated juice mixed with 100 ml of water), or pills with the main ingredient these xinokerasa had the same anthocyanin content as the concentrated juice, or a placebo drink.
The juice contained about 90-110 whole cherries while the pills came from approx 100 whole cherries.
The researchers found that those who drank juice had a significant reduction in systolic blood pressure two hours after taking it., compared to the placebo drink, while the pills significantly reduced insulin levels within an hour.
In addition, arterial stiffness improved two hours after consuming the juice, but the significance of this finding is unclear as other indicators of vascular stiffness did not improve..
Source: ygeiamou.gr