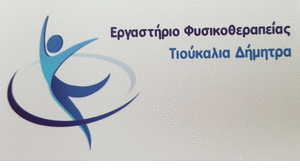 As we grow older, our body finds it difficult to absorb the nutrients of food, so we need to pay a little more attention to our eating habits.. Let's see where we need to focus
Our body changes as we grow older and the same should happen in our diet according to the dieticians of the Mayo Clinic. Experts point out that especially for women, but also for men over 50, adopting healthy eating habits becomes imperative to avoid future health problems.
Ο Jason Ewoldt διαιτολόγος του κέντρου υγιεινής ζωής της Κλινικής Mayo (Mayo Clinic Healthy Living Program) supports and recommends to women after 50 aim at specific nutritional changes documented on the basis of scientific data and help address the most common changes caused by aging.
Ασβέστιο για την οστική υγεία. The risk of osteoporosis increases with age. It is estimated that one in three women over 50 at risk of osteoporotic fracture. The danger also exists for men, but to a lesser extent and at an older age.
"We absorb less calcium as we get older, while the body's ability to absorb calcium from food also decreases over the years, "says the American dietitian.. Good sources of calcium are dairy products - milk, yoghurt, cheese - and in general their daily consumption ensures the required calcium in the body. Some green vegetables and fruits contain smaller amounts, while calcium-fortified foods are also marketed.
It is noted that according to international guidelines, adults over 50 years need respectively, 1200 mg of calcium and 1000 IU vitamin D on a daily basis.
Protein for healthy muscle mass. As we get older, we tend to sit more and exercise less. It is a lifestyle that can lead to muscle loss. It is estimated that a woman in 80 she may have lost half of her muscle mass. Increasing protein intake reduces these muscle tissue losses.
But even for those who don't want to eat meat, they can choose plant sources of protein such as soy., quinoa, the eggs, dairy, seeds and legumes. Experts recommend 1-1,5 g of protein per kilogram of body weight e.g.. if you weigh 63 kilos you need at least 63 g of protein per day.
Vitamin B12 for mental function. Over time, the rate of absorption of nutrients decreases. A key nutrient is vitamin B12, which is considered key to the hematopoietic system and brain function..
"The best sources of B12 are eggs, the milk, lean meat, τα ψάρια και τα εμπλουτισμένα με Β12 τρόφιμα όπως τα δημητριακά» επισημαίνει ο Jason Ewoldt.
It is estimated that vitamin B12 deficiency may occur in 40- 80% those who follow a vegetarian diet. Τα ελαφρώς χαμηλά επίπεδα της Β12 συσχετίζονται με συμπτώματα όπως κόπωση, lethargy, depression, bad memory, shortness of breath, headaches and pale skin, especially in people over 60 years who produce less gastric acid in the stomach as they grow older, thus increasing the likelihood of B12 deficiency.
If blood tests show B12 deficiency, it's a good idea to talk to your doctor about taking a supplement..
B12 is important in the normal functioning of the nervous system through its role in the synthesis of myelin and in the maturation of red blood cells in the bone marrow..
Experts at the Mayo Clinic still suggest eating less processed foods and drinking plenty of water daily, even when we are not thirsty..
Source:ygeiamou.gr