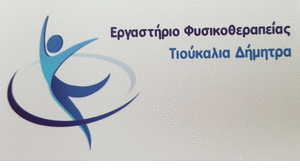 In addition to the known and not exceptional effects of sugar on the body, It is also important to know how it affects mental health and mental function – What the studies show and what the scientists suggest to reduce sugar in the diet.
Its harmful effects sugar in the body have been extensively studied in recent years, That is why the scientific community recommends limiting it in terms of weight loss and reducing the risk of various diseases..
And although sugar restriction can actually make us healthier, its effect on our mental health deserves further analysis.
1. It causes emotional transitions
If you are one of those people who need something sweet when they are experiencing intense stress, then you definitely know what sugar alertness involves. And although most people experience this alertness and subsequent fall with little discomfort., There are many who pay dearly for the excessive consumption of sugar.
This is because consuming large amounts of processed sugar can exacerbate feelings of anxiety., annoyance and sadness.
The process that causes all these transitions in the body involves the release of insulin from the body., which helps in the absorption of excess glucose in the bloodstream and in the stabilization of blood sugar levels. In a few words, the body works hard to return to normal levels of hormones and elements, resulting in this abrupt alternation causing nervousness and discomfort.
If, in fact, you experience intense anxiety, then you know how devastating it can be to consume too much sugar. Blood sugar fluctuations and the consequent emotional transitions mentioned above, along with trembling and tension, are the side effects of sugar that can make stress worse, but also reduce the body's ability to respond to stress.
2. Increases the risk of depressive behavior
For people who are faced with depression, food - and especially sweets- it can often be a form of relief from the symptoms. In fact, Nevertheless, this tendency is a vicious cycle that worsens symptoms such as sadness, fatigue and pessimism.
Excessive sugar consumption causes an imbalance in certain brain chemicals, which in turn leads to depression and may even increase the long-term risk of developing mental health disorders in some people..
A his study 2017, in fact, found that men who consumed large amounts of sugar (over 67 gr. the day) it was 23% are more likely to be diagnosed with clinical depression within five years.
Sure, because sugar is addictive, complete abstinence from its consumption has in some cases been linked to panic attacks and withdrawal symptoms. However, Such incidents are considered rare and mainly affect people who experience the transition from excessive consumption to complete cessation..
3. It slows down brain function
In a recent study, UCLA researchers have found that a diet high in fructose, which is consistently high in sugary products such as soft drinks, slows down brain function., which can negatively affect memory and learning. Specifically, scientists have discovered that some genes in the brain can be damaged due to fructose, with results even related to Alzheimer's disease, diabetes and heart disease.
Source:ygeiamou.gr