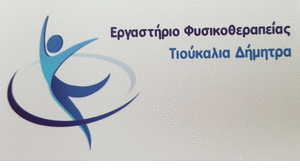 Hypotension is low blood pressure, that is, below normal limits (120/ 80 mmHg ). It usually reaches 90/60 mmHg. However, it is often observed in people that their low blood pressure is considered normal for them.
When blood pressure drops below normal and the brain and heart do not bleed well, that is, the volume of blood in the circulation decreases. This creates a weakness, dizziness, scotodin and fainting.
The most common form is orthostatic hypotension, which occurs after a person makes a sudden effort to get out of bed or armchair and returns immediately when lying down..
Hypotension: The symptoms you will notice will include all or some of the following:
Dizziness
Motion sickness
Tendency to faint
"Darkening" in vision
Tinnitus ("Ringing" in the ears)
Cold and / or liquids hands and feet
Sensitivity to light and noise
Fatigue and tachycardia
Low pressure: What to eat to overcome hypotension
Diet also has a significant impact on your heart health and blood pressure. See how to increase your blood pressure through diet:
Drink plenty of fluids
When you are dehydrated, your blood volume decreases, which causes your blood pressure to drop. Most doctors recommend drinking at least two liters of water (about eight glasses) every day. Water intake should be higher in hot weather or during exercise.
Eat salty foods
Foods high in salt can increase your blood pressure. Such are the olives, cottage cheese and canned food. You can also add salt to your meals.
Caffeine
Beverages such as coffee and caffeinated tea cause an increase in heart rate and a temporary increase in blood pressure. This effect is usually short-lived and caffeine intake does not affect everyone's blood pressure in the same way.. If you are a regular coffee drinker, may also develop a higher tolerance for its effects on the vascular system.
Vitamin B12
Vitamin B12 plays a role in helping the body produce healthy red blood cells. Lack of this important vitamin can lead to anemia, which lowers blood pressure and can lead to excessive bleeding, as well as organ and nerve damage. Foods rich in vitamin B12 include eggs, chicken, fish (such as salmon and tuna) and low-fat dairy products.
Folic acid
Folic acid (Vitamin B9) is another key vitamin found in foods such as asparagus, the broccoli, liver and in legumes such as lentils and chickpeas. Folic acid deficiency can have many of the same symptoms as vitamin B12 deficiency, causing anemia leading to a decrease in blood pressure.
Reduce carbs
Foods high in carbohydrates, especially processed carbohydrates, tend to be digested very quickly compared to other foods. This can lead to sudden low blood pressure. A low carb diet has been shown in some studies to be good for hypotension., especially in older adults.
Reduce the amount of meal
When eating a large meal, your body needs a lot more energy to digest it, something that can cause low blood pressure. This is even more pronounced for those who skip snacks as they usually consume a very large meal. 1-2 times a day. Even if you do not reduce the total amount you eat, Eating smaller meals throughout the day is healthier for both digestion and blood circulation.
Reduce alcohol
Among the many negative health effects, Alcohol consumption causes dehydration in the body. This leads to low pressure. Generally reduce the amount of alcohol you consume. Try it, also, drink a glass of water for every alcoholic beverage you consume, to avoid dehydration.
Sources: http://www.buzzle.com, http://www.medicinenet.com, http://www.mayoclinic.org, https://manhattancardiology.com