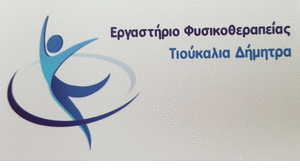 Progressive Association of Kozani Summer cinema
«The Thief of the Thief "
With the film Station in the history of cinema «The Thief of the Thief "» (The usual unknown, 1958) of Mario Monicelli continue this Wednesday 15 July 2020 at 9:30 pm. the summer screenings of the Progressive Association of Kozani. It is one of the most classic comedies of the Italian film school, which was a great success and was nominated for an Oscar for Best Foreign Language Film. They star: Victor Gassman, Marcello Mastroianni, Renato Salvatore, Toto, Claudia Cardinale, Rosana Rory, Carla Gravina, Carlo Pizzacane, Memo Carotene, Tiberio Mourtza, Gina Rovere, Renato Terra, Elvira Tonelli, Gina Amentola.
A gang of petty crooks, roaming the popular outskirts of Rome, preparing for a big trick, the robbery of a pawnshop. Is, Nevertheless, so many bastards who leave with a unique booty a pot of pasta.
The "Thief of the Thief" by Mario Monicelli, is a typical bittersweet comedy of the great Italian film school. It is essentially a mixture of commentary del arte and neorealism, which "gave birth" to a whole series of films, which "filled" theaters across Europe with dozens of productions for more than twenty years.
The film that remains timeless and enjoyable as sixty years ago was nominated for an Academy Award for Best Foreign Language Film, won second prize at the San Sebastian Festival as well as the Screenplay Awards, First Male Role and Producer from the Union of Italian Film Journalists.
also, for another year, We invite those who honor us with their presence in our screenings, to bring everything,what are available from long-lasting foods, for the Social Grocery of the Association.
Wednesday 15 July 2020 at 9:30 pm.
in the courtyard of Philoproodos
The start of attendance at the venue, to avoid overcrowding, is in 8:30 pm. while we only sit where there is a pillow which we do not move.
free entrance
Warm Supporter Cinema "Olympian»