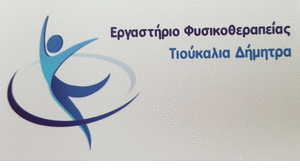 Aiming to create a more resilient and effective health system in the Region of Western Macedonia, The Regional Governor of Western Macedonia Mr.. George Kasapidis υπέγραψε Πρόσκληση που εξέδωσε η Special Operational Program Management Service "West Macedonia" 2014-2020 and concerns to fund actions to support the Health Services to tackle the Covid epidemic 19 from Operational Program of the Region of Western Macedonia 2014-2020, total budget 10 million euros.
Σε συνέχεια της εποικοδομητικής συνεργασίας με τους φορείς υγείας της Περιφέρειας (3the ΥΠΕ, Hospitals, Health centres, EKAB) και την Επιτελική Δομή ΕΣΠΑ του Υπουργείου Υγείας, η Περιφερειακή Αρχή και η Ειδική Υπηρεσία Διαχείρισης του Επιχειρησιακού Προγράμματος Περιφέρειας Δυτικής Μακεδονίας προχώρησαν στην καταγραφή των αναγκών, στην εξειδίκευση της δράσης και στην έκδοση της παρούσας πρόσκλησης.
Βασικοί στόχοι της Δράσης είναι η βελτίωση των υπηρεσιών υγείας, με ενίσχυση των Μονάδων Υγείας της Περιφέρειας μέσω της προμήθειας αναγκαίου ιατροτεχνολογικού εξοπλισμού για την αύξηση της δυναμικότητας των Μονάδων Υγείας, with special equipment for the treatment of COVID-19 patients (especially for increased care, for intensive care, radiodiagnostics, departments of emergency and outpatient clinics but also departments and clinical cardiologists, neurological, urological, pathologies that affect their function and for Primary Health Care services), the προστασία της Δημόσιας Υγείας, του ειδικού πληθυσμού των επαγγελματιών Υγείας και του πληθυσμού της Περιφέρειας και η βελτίωση της πρόσβασης σε υπηρεσίες Υγείας ολόκληρου του πληθυσμού της Περιφέρειας με εγκατάσταση οικίσκων για να ενισχυθούν οι υπηρεσίες Υγείας.
Ενδεικτικές δράσεις που μπορούν να χρηματοδοτηθούν στο πλαίσιο της παρούσας Πρόσκλησης είναι:
Specialized equipment of health units, hospital beds, vital signs monitoring monitor, ventilators and their accompanying equipment, closed suction circuits, diagnostic equipment of any type, portable radiodiagnostics, sterilization systems etc..
Equipment of health units for the improvement of the services provided by health units and health institutions (such as PHC, Hospitals, EKAB).
Supply, transportation and installation of lodges with their necessary equipment, properly configured with negative pressure air conditioning systems, where necessary. The huts are located outside health units (ΠΦΥ, Hospitals, etc.) for screening of potential carriers or patients with COVID-19 or placed in residences of mobile populations. This case also includes the supply of the corresponding basic and medical equipment for their operation..
Right to submit proposals they have:
the 3rd Health District of Macedonia
the General Hospital of Kozani "Mamatsio",
the General Hospital of Ptolemaida "Bodossaki",
the General Hospital of Grevena,
the General Hospital of Kastoria,
the General Hospital of Florina "Eleni i. Dimitriou",
National emergency center
The proposals that will be selected will be implemented with συγχρηματοδότηση του Ευρωπαϊκού Ταμείο Περιφερειακής Ανάπτυξης (ΕΤΠΑ) and National Resources, through the Priority Axis 9 – "Promoting social inclusion and combating poverty and discrimination (ΕΤΠΑ)»Of Operational Program "West Macedonia" 2014-2020.
Proposals are submitted through the NSRF OPS, from 01/06/2020 to 17/07/2020.
For more information about the Invitation, καθώς και το Επιχειρησιακό Πρόγραμμα Περιφέρειας Δυτικής Μακεδονίας 2014-2020, the Operational Program Management System, the institutional framework for the implementation of the Acts, the Eligibility Rules of the Expenditure of the Deeds etc., Those interested can visit the website of the Special Management Services of the Operational Program of Western Macedonia 2014-2020, to the address www.pepdym.gr.