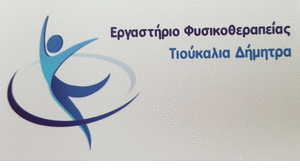 "Citizens should be careful not to overcrowd in stores"
Strong in all trade routes, will be the police presence from today, which opens retail in order to avoid the worst, told SKAI on Monday 100,3 the Minister of Citizen Protection Michalis Chrysochoidis.
The Minister of Civil Protection asked the citizens to be careful and not to be crowded in the shops and the professionals to follow the rules. Asked about the opening decision, the minister said: "we will be ruined financially and psychologically if we continue to be under a permanent strict ban".
He stressed that infectious disease specialists were aware of these issues and why' this was suggested to be a gradual opening.
Guards at universities
The police force guarding the universities will have the right to make arrests, to file cases and refer to the prosecutor, said the Minister of Civil Protection.
He said that the police officers who will guard will not carry weapons, they will not have the same uniform as the other police officers, will monitor and have precaution, deterrent role.
Referring to those who react to the bill stressed that they "they do not say what they suggest", noting that the last three years have happened 20 incidents of violence with last, the attack against the rector of the Athens University of Economics and Business, Dimitris Bourantonis.
"Terrorism can no longer continue, violence and fear of teachers by a minority within universities. "The sense of innocence and impunity that creates this whole situation must stop.". Chrysochoidis.
He announced that next Thursday, together with the staff of the ministry, he will announce the new doctrine for the rallies, which will have as its central goal and to support the right of assembly., but also not to catalyze the economic and social life of the city.
The case of Bekator
In everything,Regarding the case of Sofia Bekatorou, he spoke about a terrible issue. "We have to look at the legal framework, to set stricter rules and to have self-awareness "he pointed out.
Source: skai.gr