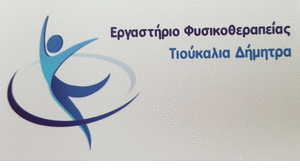 The D.E.Y.A.. Kozani informs consumers that today is Monday 27-01-2020, λόγω βλαβών στις μονάδες IV και III του ΑΗΣ ΑΓ. Δημητρίου στις 3:00 π.μ και 12:00 respectively, οι οποίες παρείχαν θερμική ενέργεια στην Τηλεθέρμανση Κοζάνης και ευρισκόμενη εκτός λειτουργίας η μονάδα V αυτού, διεκόπη πλήρως και αναγκαστικά η λειτουργία της Τηλεθέρμανσης σε ολόκληρη την πόλη της Κοζάνης, στην Ν. Χαραυγή και στην ΖΕΠ.
Το λεβητοστάσιο αιχμής της επιχείρησης δεν μπορεί να καλύψει τις ανάγκες θερμικής ενέργειας της κατανάλωσης σε αυτό το χρονικό διάστημα της χειμερινής περιόδου χωρίς να λειτουργεί καμία μονάδα ΑΗΣ Αγ. Dimitriou.
Σύμφωνα με πληροφορίες από την Διεύθυνση του ΑΗΣ, μία μονάδα θα παρέχει θερμική ενέργεια σήμερα τις βραδινές ώρες και σε συνδυασμό με την λειτουργία του λεβητοστασίου αιχμής της επιχείρησης, θα αποκατασταθεί σταδιακά η λειτουργία διανομής του δικτύου της Τηλεθέρμανσης.
Με την λειτουργία και δεύτερης μονάδας του ΑΗΣ Αγ. Δημητρίου αύριο 28-01-2020 θα αποκατασταθεί πλήρως η λειτουργία της Τηλεθέρμανσης.
Thank you for your understanding.