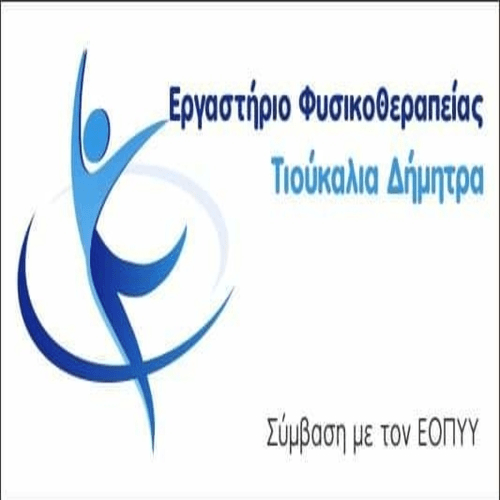 The Ecclesiastical Council of the Holy Metropolitan Church of Saint Demetrius of the city of Siatist
ἀπαρτιζόμενον ὑπὸ α) τοῦ Αἰδεσιμολογιωτάτου Οἰκονόμου π. Dimitriou Hitou, chairman, b) K. Ρουλεξάνδρου Τέρτη, cashier, c) K. Christou Kastia, secretary, d) K. Τωνντωνίου Ἀργυροπούλου , μέλους καὶ ε) K. Μανμμανουήλ Μητράγκα, μέλους· συνελθὸν ἐκτάκτως ἐν Σιατίστῃ καὶ ἐν τῷ γραφεῖῳ αὐτοῦ, σήμερον τῇ 7ῃ Νοεμβρίου 2021, ἡμέρα Κυριακὴ, ἐπὶ τῷ θλιβερῷ ἀγγέλματι τῆς εἰς Κύριον ἐκδημίας τοῦ Λεωνίδου Γ. Papageorgiou, great benefactor of the Parish of Agios Dimitrios Siatistis,
ψηφίζει ὁμοφώνως ὅπως:
Προσευχηθῇ ὑπὲρ ἀναπαύσεως τῆς ψυχῆς αὐτοῦ

.

Μεταφέρῃ τὰ θερμὰ αὐτοῦ συλλυπητήρια εἰς τοὺς οἰκείους

.

Ἀναρτήσῃ μεσιστίους τὰς σημαίας τοῦ Ι.Μ.Ν. Ἁγίου Δημητρίου ἐπὶ τριημέρου ἔνεκεν ἐνοριακοῦ πένθους, ἄ μέχρι τηςς 10ης Νοεμβρίου ἐ.ἔ.

Ἀναγράψῃ τὸ ὄνομα αὐτοῦ πρὸς μνημόνευσιν ὑπὲρ ἀναπαύσεως,

εἰς τὰ δίπτυχα τοῦ Ἱεροῦ Σαρανταλείτουργου τῶν Χριστουγέννων ἐ.ἔ

.
Τελέσῃ ἰδίοις ἐξόδοις τεσσαρακονθήμερον ἱερὸν μνημόσυνον εἰς τὸν Ι.Μ.Ν.

Ἁγίου Δημητρίου τὴν Κυριακὴν 12ῃ Δεκεμβρίου ἐ.ἔ

.

Ἀναθέσῃ τῷ Ἐλλογιμωτάτῳ Διδάκτορι κ.

Ἀναστασίῳ Δάρδᾳ τὴν ἐκφώνησιν ἐπιμνημοσύνου ὁμιλίας τὴν Κυριακὴν 12η Δεκεμβρίου ἐ.ἔ

.

Ἀναρτήσῃ φωτογραφία -πορτραίτο αὐτοῦ εἰς τὴν Αἴθουσαν

"Alexandra Papageorgiou", τοῦ Ι.Μ.Ν. Ἁγίου Δημητρίου.

Ἀποστείλῃ τὸ παρὸν εἰς τοὺς οἰκείους καὶ εἰς τὸ εὐαγὲς ὁμώνυμον Ἴδρυμα

.
Δημοσιεύσῃ τὸ παρὸν εἰς τὴν ἰστοσελίδαν τοῦ Ι.Μ.Ν

. Ἁγίου Δημητρίου καὶ τὸν τοπικὸν τύπον.

ἐγένετο καὶ συνετάγη αὐθημερόν.
ὁ Πρόεδρος
τὰ μέλη
Οἰκονόμος π. Δημήτριος Χῆτος κ. Ἀλέξανδρος Τέρτης
K. Χρῆστος Κάστιας
K. Ἀντώνιος Ἀργυρόπουλος
K. Μανμμανουήλ Μητράγκας