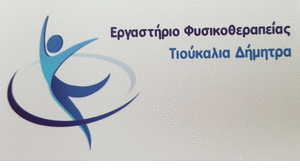 In the face of the pseudo-doctor, pseudoscience found another exponent, reaffirming once again that pseudoscientists and pseudoscience in general have invaded our lives for good.
According to Voltaire, "wandering was born when the first swindler met the first fool". If the great philosopher of the Enlightenment were alive today, he would be surprised by the penetration of charlatanism into many fields of human activity and would correct his saying, why do we not talk so much about the meeting of greed with human nonsense, as for the juxtaposition of greed with knowledge. We can all become confident when we wander in strange or foreign fields or when we are emotionally vulnerable. That is why knowledge, composure and rationality, despite the intelligence itself, is the best antidote to reliability. The scammer who supports his point of view using as a basic way of persuasion the invocation of the recipient's emotion, can charm the intelligentsia so easily, as easily as it can deceive the illiterate. This is exactly what happened to the 47-year-old pseudo-doctor, who, according to the testimonies of his victims, he was very convincing, charming in speech and very manipulative.
In the face of the pseudo-doctor, pseudoscience found another exponent, reaffirming once again that pseudoscientists and pseudoscience in general have invaded our lives for good, unfortunately in the same way that science has invaded, with the difference that the former are extremely dangerous.
Herbal and mango fishing…
Pseudoscientists find fertile ground for action in many scientific fields, with medical first (RationalWiki). Pseudo-medicine is perhaps the oldest, the most popular and most damaging form of pseudoscience, causing enormous damage to both the health and lives of its victims, as well as in the economy. Its usual expression is the pseudoscience of the correlations of scientific discoveries. (vitamins, proteins, trace elements, etc.) with more general meanings, such as anti-aging, wellness, power, etc., and "Komboyannitism", that is, the promotion of "alternative" treatments in people with mild illnesses and - gradually - with more severe ones. The most classic linguistic "barker" is the abusive and unorthodox use of the term "holistic", a term coined by South African Ian Smoot at a time when he advocated racial segregation of whites and blacks in his country, to justify the oppression of the individual, of the place, for the sake of society, of all (Yapijakis,2019) Pseudo-medicine takes advantage of the negative experiences of people who have undergone conventional therapies., causing some patients to refuse appropriate medical treatment for serious illnesses, such as cancer.
In medicine, pseudoscience is found in two forms. The first obsessively promotes the supernatural, spiritual and paranormal healing and the belief that "Faith saves". The pseudo-scientific idea that all serious diseases can be cured by supernatural means has led to the death of several patients, which could easily be saved by conventional and appropriate medical means. The second form of medical pseudoscience does not use metaphysical arguments, but it is based on a pseudoscience that is clothed in a scientific cloak, which either has weak scientific evidence, or has already been scientifically debunked, such as. the use of herbal supplements for healing, or treating cancer with diet alone.
The "science" of pseudoscience
The word "false" means false. The surest way to find something fake is to know as much as possible about the real thing., in this case for Science itself. Knowledge of Science does not simply mean knowledge of scientific facts (such as the distance of the Earth from the Sun or the distinction between mammals and reptiles, etc.), means understanding the nature of Science, that is, the scientific methodology, the documentation criteria, the design of experiments, the formulation of research hypotheses, etc.). There are some general characteristics of the "science" of pseudoscience, as indicative (Coker 2001):
The ambiguity, exaggeration and ambiguity in claims and terms, the misuse of scientific terminology and the inability to explain.
Pseudoscientists show reluctance to share information with other scientists.
Pseudo-scientific stories cannot be controlled, because it is so blurry, vague and adaptable to anything that can fit and "stick" with them, e.g. the nine-letter, iridology, New Age psychotherapies etc.
Pseudoscientists invoke conspiracy theories to justify the lack of verification evidence or the existence of evidence that disproves the theory.
The belief that "the problem has been solved and does not raise verification" is the background for this feature of pseudoscience.
A common trap of pseudoscience is plausibility, as there is usually a small element that is true, resulting in the impression that the whole theory is true and genuine. Over-simplification works in the same way, resulting in the lie being promoted to be digestible.
Pseudoscience rarely makes new "discoveries". However, there is a "movement of the goal" and the methodology. Pseudoscientists are changing, renew and update their claims and ideas with excessive willingness. "New" hypotheses and theories complement the existing ones and, mainly, open "new" avenues for exploration.
Pseudoscientists invent their own vocabulary in terms that do not exist, forcing recipients to interpret them according to their prejudices (such examples are "psychotronic" and "psionic war") or use selective anecdotal evidence (metaphysically), intuition and some examples that confirm them e.g.. frontoscopy, personality and physiognomy.
It is common to use emotional or excessive expressions to create "impressions" and attract interest., but also sometimes the "tooling" of the media by pseudoscientists to promote their lies.
Pseudoscientists resort to ancient cults or customs, even in magic, to substantiate their unexplained "scientific" correlations. Generally, Pseudoscience is largely based on anachronistic thinking. The older an idea is, the more attractive is pseudoscience - the wisdom of the ancients!
Pseudoscientists often present experimental articles from field work as "evidence" that their claims are true even when there is subsequent research that refutes the original.
Subjective validation is also the cornerstone of popular support for pseudoscience (e.g. someone claims that placing the bed facing East stops the migraine…).
Pseudoscience is based on promoting ideas that are undeniable, while on the contrary scientific theories are refutable.
The pseudo-scientists deliberately create mystery where it does not exist, thus omitting critical information and important details.
They try to persuade with rhetoric, with propaganda and misleading presentation of facts rather than with valid evidence, which probably do not exist, or with simplistic correlations, contrary to the demanding reasoning of science, that require effort.
Pseudoscience can also be the background of religious and political ideologies.
In science there are no financial stakes and conflicting interests regarding the outcome of a scientific study. On the contrary, pseudoscientists make a living from their pseudo-scientific activity.
On the contrary, scientific knowledge: a) is based on empirical observation and experiment and not on some authority or sacred text, b) explains a range of empirical phenomena, c) can be empirically tested in a way that makes sense and usually involves testing the predictions derived from the theory, d) verified by empirical experiments or by the discovery of new data, e) can be controlled by anyone, regardless of personal religious or metaphysical beliefs, f) is dynamic and fruitful and leads researchers to new knowledge and understanding of the natural world, g) is approached with skepticism rather than confidence and the) it is not proposed with dogmatism and does not claim infallibility.
"Quackery": pseudo-medicine and komboyannism
The English term for pseudo-medicine and Komboyannism is "Quackery" and is synonymous with fraud and the aggressive promotion of fraudulent medical practices.. A groom ("quack") described as a "fraudulent person who defames the doctor.", without having medical knowledge or credentials ". The term quack is an abbreviation of the archaic term quacksalver, from the Dutch kwakzalver ("hawker of salve") and in the Middle Ages meant the person who healed at home using false therapies.
American pediatrician Paul Offit suggests four ways in which alternative medicine turns into greed (quackery): a) eliminating effective conventional therapies, b) promoting potentially harmful therapies without sufficient scientific evidence, c) draining patients' bank accounts and d) promoting a mysterious way of thinking. In turn, the American psychiatrist Stephen Barrett defines quackery as "the promotion of pseudo-medical methods that lack scientific methodology and logic.". He himself 1997 founded Quackwatch, which is a network of fraudulent websites, myths, misleading and poor health information, providing information about wandering that is difficult or impossible to find elsewhere. The network focuses on investigating questionable allegations, answering questions about questionable products and services, in advising victims of pseudo-doctors, in sharing credible publications, in deconstructing pseudo-scientific claims, in the report of illegal marketing, improving the quality of health information on the Internet and attacking misleading Internet advertisements. He gives some tips on how to recognize a pseudo-doctor, which are based on "diamonds" that he has occasionally "caught" from various victims.
The pseudo-doctors:
1. They claim that they can deal with the evil at its "root", identify and treat any underlying problem.
2. They promise fast, dramatic and miraculous results.
3. They use testimonies to support their claims. We all tend to believe in personal experiences, but separating cause and effect can be difficult. Show skepticism if you hear that product X cures cancer, arthritis or anything else.
4. Display credentials and parchments in different languages ​​that are not recognized by any official body.
5. They diagnose the same favorite diseases in almost all their patients.
6. They claim to be challenged and persecuted or fought by fellow doctors because they are pioneers. Through conspiracy theories they try to gain sympathy by presenting themselves as "outsiders".
7. They claim to have traveled all over the world to come up with everything,what works best for man.
8. They advise their victims to cut off contact with their doctor by encouraging them to become their ambassadors, while demanding absolute confidentiality.
The immoral exploitation of "no choice"…
A desperate patient at an advanced stage of an illness is an easy victim of would-be manipulation. The confidence that people generally show in pseudo-scientific claims that are widely disseminated through the media, with a psychological approach, explained as the need to understand, to rationalize and make sense of everything,what is happening around them, in order to find a solution to their problems or to feel better. And there is the trap. However, there is a way to "expose" a pseudo-doctor:
1. Check his credentials. Degrees from foreign universities are a common element among fraudsters. Everyone thinks someone, somewhere, has checked and verified the credentials of such a person, but sometimes this has not been done or it takes a long time to do it. Ask your doctor directly about this, even ask for permission to practice his profession or contact the medical associations. In the USA and in M.. In Britain, doctors' databases are open to the public. You can also contact the educational institution from which the qualifications come for verification., provided it exists. Pseudo-doctors' tactic is to list a number of titles or specialties that may not exist.
2. Seek recommendations and testimonials from friends and relatives about the doctor, If they exist. In no case do not trust Dr.. Google.
3. Study of his behavior. See if he has sufficient knowledge, if it is convincing, if he hears your concerns or tries to impose his views on you in a way that frightens you, if he talks about unfair medical practices and suggests unjustified examinations, if he is bothered when you challenge his judgment or if he suggests outdated treatments and refuses to try new ones, improved techniques despite the evidence supporting their safety and effectiveness. Ask him out well if he is no longer absorbed in the connection. Ask him out well if he is no longer absorbed in the connection.
4. Dealing with suspicion. Serious doctors do not make promises. If a doctor promises immediate or miraculous treatment with specific preparations without first testing, he is probably a pseudo-doctor. Also if he does not explain how the drugs he suggests work or does not inform about possible side effects, is suspicious.
5. A doctor will never try to sell medicine or treatment, instead it will be too late to suggest the appropriate one. He will also not tell you to stop your treatment to take herbs and mangoes and he will not refuse the prescription.
6. Check for website existence, e-mail address and social media profile and tracking. If he does not leave electronic "traces" he may be suspicious.
7. Serious doctors never accept patients in isolated places, houses, villas, etc., even if they operate abroad
8. Importance in mistakes or in unnatural behavior. A pattern of inertia, communication problems and errors, such as non-return of phone calls, ordering incorrect tests or failing to update the patient's records, increase the likelihood of being a pseudo-physician
9. False doctors have reasonable excuses for their therapeutic failures, mainly the "therapeutic crisis". They initially claim that the treatment caused improvement in the patient, while later that without treatment the patient's symptoms would have worsened. In the third phase (when they worsen) tells his patient that he is experiencing a therapeutic crisis, which is more than just a ploy to keep sucking him financially.
10. Trust in your instinct and judgment. If something does not "stick" you and you suspect that your doctor is "fake" or unsuitable to treat you or try to take advantage of you, go elsewhere for a second opinion or have someone else do some research on it (e.g. to a lawyer) the, why not, report him to the Authorities as a swindler.
Vasso Michopoulou writes
sources
RationalWiki
Wikipedia
https://www.ellinikahoaxes.gr/
Coker, R. (2001). Distinguishing science and pseudoscience. Quackwatch Home Page.
http://www.eleto.gr/download/Conferences/12th Conference/Papers-and-speakers/12th_001a_YapijakisChristos_OmilitisEnarktirias_V04.pdf
http://skepdic.gr/Entries/Psi/pseudoc.htm
Picture credits: Wikimedia commons