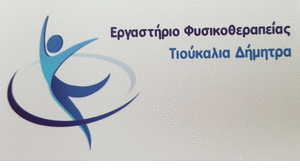 At 17 will be the positions that will be announced to fill vacancies in the Reservoir Store of Grevena,
βάσει της προκήρυξης του Υπουργείου Δικαιοσύνης

,

Διαφάνειας και Ανθρώπινων Δικαιωμάτων 6Κ/2018 για συνολικά

588

θέσεις για τη στελέχωση όλων των Καταστημάτων Κράτησης

.

Η προσλήψεις θα γίνουν μέσω του ΑΣΕΠ, ενώ η προκήρυξη επεστάλη για δημοσίευση στο Εθνικό Τυπογραφείο.

Για το Κατάστημα Κράτησης του Φελλίου Γρεβενών προβλέπονται: 1 θέση Παθολόγου, 1 θέση ΠΕ Κοινωνικής Εργασίας, 1 θέση Σωφρονιστικού Ενηλίκων, 9 θέσεις ΔΕ Φύλαξης και 5 θέσεις Εξωτερικής Φρουράς.