On Monday 4 October the students of the 6th and 6th grade of our school accompanied by the teachers Tzanabeti Aikaterini and Deligianni Maria, participated in a series of educational activities under the general title "The diverse world of maintenance".
The event was organized by the Ephorate of Antiquities of Kozani, in collaboration with the Municipality of Voio, the Holy Diocese of Sisani and Siatist, and the Directorate of Secondary Education P.E.. Kozani.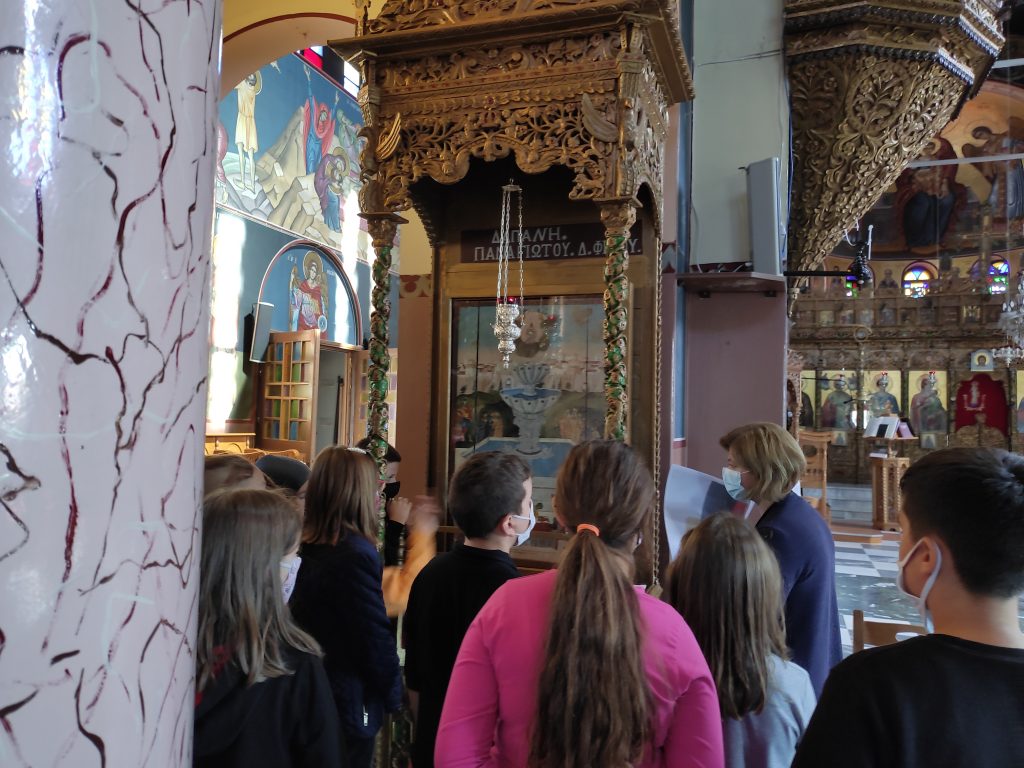 This is an educational program that brought students in contact with the work of hagiographers in the area of ​​Voio, knowing the techniques of construction and maintenance of portable images.
In the area of ​​Trabantzeio High School of Siatista where there were conservators of EFA Kozani and the Municipality of Voio, Archaeologist of EFA Kozani spoke about the icons of Voio and the conservator and hagiographer Konstantinos Tzanabetis referred to the techniques of making the icons. The children experimented with colors and painted their own painting.
Then the conservator, K. Freedom Press, took us on a tour of the Church of Agios Dimitrios and the chapel of Zoodochos Pigi Siatista, where he showed us pictures that have been maintained.