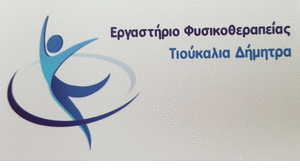 You are preparing for a vacation and you are anxious for those pounds that you have not yet managed to lose; Or you just came back and panicked from the pounds that were added to your scales; We have the solution for you or rather 7 very tasty suggestions, that you can include in your diet to boost your metabolism and see immediate results.
1. Hot peppers
Hot peppers contain capsaicin which causes an increase in body temperature, enhancing metabolism and calorie burning.
2. Whole grain products
When consuming whole grain foods and twice the calories, from when you choose processed foods. So forget the classic spaghetti and make your pasta with wholemeal pasta.
3. Green tea
Green tea contains the compound French epigallocatechin-3 (EGCG), which speeds up metabolism. Now in the summer you serve it with lots of ice cubes, so that in addition to being an "ally" in weight loss, you also have a drink that cools you down.
4. Lentils
Rich in fiber that satisfies us and in protein, Lentils are an ideal choice when you want to lose weight. Plus that they have few calories. In addition to soup, they also make a very nice salad, while ideally you combine them with quinoa, brown rice or basmati.
5. Lean meat
Did you know that during the process of digesting a chicken breast 300 calories and 90 calories; Accompany it with a green salad with 1 κουτ. soup of olive oil and apple cider vinegar and you have the most complete and dietary meal.
6. Low fat dairy products
Rich in calcium and vitamin D., Low fat dairy products boost metabolism. If you avoid animal milk, Vegetable dairy is also a good choice.
7. Coffee
According to a research, those who drink regular coffee have 16% higher metabolic rate than those who drink decaffeinated. We knew that freddo espresso is our friend!
Source:olivemagazine.gr