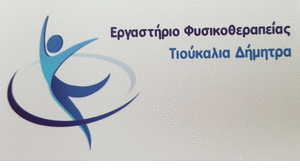 The sickness benefit is granted uninterruptedly even in the event that the beneficiary is insured by the Electronic National Social Security Agency (e-EFKA) coronavirus disease, as in any other case of illness.
Due to the fact that obviously the patient can not provide the required medical certificate during the period of his illness, the statute of limitations for the treatment of a faultless obstacle applies when presenting the.
particularly, as in this case obtaining a medical opinion is not easy, due to limitation (by sanitary and administrative order), the insured beneficiary patients submit the medical opinions, issued by their doctors, in a future time, after restoring their health and lifting the restriction.
As in any other case of illness, medical advice is necessary, to determine the severity of the disease, which can range from a complete lack of symptoms (completely asymptomatic patient, who may work part-time and is therefore not entitled to benefits) to cases of severe disease, requiring hospitalization and determine the corresponding time of absence from work, in order to pay the corresponding allowance.
Όπως αναφέρεται σε σχετική ανακοίνωση του e-ΕΦΚΑ
, "The above have already been applied without problem in a number of cases of e-EFKA policyholders who fell ill and, subsequently, have already submitted the relevant applications, in stubbornness of sneers, reproduced in recent days, sometimes to agra customers ".
Source:aftodioikisi.gr