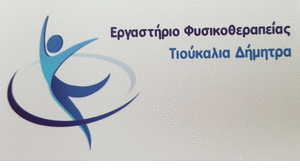 "With the data we have, under the bill, the university departments of Grevena are disappearing ".
That underlined, including, ο Δήμαρχος Γρεβενών κ.Γιώργος Δασταμάνης στην τηλεδιάσκεψη που πραγματοποίησαν οι Πρυτανικές Αρχές το απόγευμα της Παρασκευής 22 January 2021 με τη συμμετοχή κοινοβουλευτικών, αυτοδιοικητικών και παραγωγικών φορέων της Δυτικής Μακεδονίας.
Στο επίκεντρο του διαλόγου βρέθηκαν οι σαρωτικές αλλαγές που δρομολογεί το Νομοσχέδιο του Υπουργείου Παιδείας στην τριτοβάθμια εκπαίδευση και πιο συγκεκριμένα το επίμαχο άρθρο της ελάχιστης βάσης εισαγωγής που θα μειώσει δραματικά τον αριθμό των εισακτέων στα δυο πανεπιστημιακά τμήματα που εδρεύουν στα Γρεβενά.
Εξέλιξη που, unfortunately, θα οδηγήσει πολύ γρήγορα και με μαθηματική ακρίβεια στο οριστικό κλείσιμό τους, στερώντας από τον τόπο μας την τελευταία και μοναδική προοπτική ανάπτυξης όπως χαρακτηριστικά καταλήγει το Ψήφισμα Διαμαρτυρίας του Δημοτικού Συμβουλίου Γρεβενών το οποίο έχει αναρτηθεί στην ηλεκτρονική πλατφόρμα της Δημόσιας Διαβούλευσης (http://www.opengov.gr/ypepth/?c=80219).
Στην τοποθέτησή του ο Δήμαρχος Γρεβενών τόνισε ότι δεν είναι αντίθετος στην αναβάθμιση της ανώτατης εκπαίδευσης αλλά αυτή θα πρέπει να στηριχθεί σε σχέδιο και διάλογο κάτι που μέχρι στιγμής δεν υπάρχουν από πλευράς του Υπουργείου. «Θέλουμε μία δίκαιη αναβάθμιση χωρίς την απαξίωση των περιφερειακών πανεπιστημιακών τμημάτων» δήλωσε ο κ.Δασταμάνης και κάλεσε τους βουλευτές της Δυτικής Μακεδονίας «να προσέξουν πάρα πολύ τι θα ψηφίσουν».