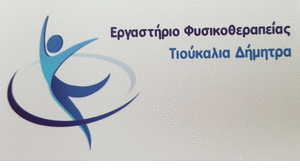 From the 06:00 on Saturday morning and for three weeks the whole country is quarantined again. What will K. say?. Mitsotakis, with S.. Tsiodra next to him. Retail closed, definitely high schools, can high schools. Curfew 21:00 with 05:00.
The lockdown will be announced by Prime Minister Kyriakos Mitsotakis on 12.00 and during the day we will learn all the new measures in detail. The announcements of the Prime Minister will be followed by the specialization of the measures by the Minister of Finance Christos Staikouras and on 18:00 Nikos Hardalias, Vassilis Kontozamanis and the secretary general. Trade will give even more details.
What will be the lockdown model that will be announced
The general lockdown will follow the model of this one in Thessaloniki, but it will actually be the same as the first wave in March and April. That is, all commercial stores except supermarkets will be closed, of food stores, of gas stations, of car repair shops, of pharmacies, of pet shop, of crafts and industries.
The restaurants will of course be closed - except for delivery and take away - while the main difference compared to March and April is that the schools will remain open at least for preschool and primary education..
Specifically, The government's intention is to close only the Lyceums and to offer distance learning, as, as evidenced by the evidence for the virus, the vast majority of cases - above it 70% - appears in the ages 15-17, that is, to the students of the Lyceum and especially from extracurricular contacts and activities.
The suggestion, Nevertheless, of the committee of experts is to close the Gymnasiums and it remains to be seen if it will be accepted by the government, as there are serious issues with special purpose permits for working parents. In each case, if the experts' recommendation is unanimous and there is no discussion on it, then the government will adopt it.
SMS messages to 13033
In everything,as far as travel is concerned, these will be enabled by SMS for six different reasons 13033 - exactly like, that is,, happened in the first wave of the pandemic. Employees will obtain a written certificate from their employer, while a traffic ban will apply from 9 in the evening until 5 the next morning, with the sole exception of employees and emergencies - mainly for health reasons.
There will also be restrictions on flights, as travel outside the prefecture will also be prohibited, while international flights are fully related to the measures taken or to be taken at European level.
It is recalled that at the last Summit which was extraordinary and took place via video conference on the coronavirus, Angela Merkel proposes a pan-European lockdown as a "bulwark" in the second and strongest wave of the pandemic.
Source:Newsit.gr