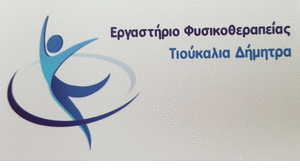 Attica is "boiling"
In the afternoon, the government will announce the measures that will continue, including lockdown, which as everything shows gets extended for another week.
As the experts have pointed out, in no case is complacency allowed, nor can they open many activities at the same time.
According to what Katerina Papakostopoulou broadcast in the main news bulletin of Star, Infectious disease specialists think that we should not be complacent and make quick decisions to remove the restrictions. As experts have pointed out, the number of daily cases may remain low, however, easing measures could bring a new rise in cases and then the third wave of the pandemic would be catastrophic.
So, as everything shows, the lockdown will be extended for another week. Traffic restrictions and curfews will continue to exist and only schools will remain open.
Areas with the highest epidemiological burden
As broadcast by the Ministry of Health Katerina Papakostopoulou, the areas that collect the most cases in proportion to the population and specifically by 100.000 residents, last week it was:
– West Attica
– Thassos
– Boeotia
Cases: Attica is "boiling" – Where the new infections were identified
Today, Attica recorded 233 from 509 new cases, holding for another day the "sad" lead in the geographical distribution of new infections. Specifically, the cases in the region were distributed as follows:
– 33 κρούσματα στην ΠΕ Ανατολικής Αττικής
– 36 κρούσματα στην ΠΕ Βόρειου Τομέα Αθηνών
– 22 κρούσματα στην ΠΕ Δυτικού Τομέα Αθηνών
– 17 κρούσματα στην ΠΕ Δυτικής Αττικής
– 69 κρούσματα στην ΠΕ Κεντρικού Τομέα Αθηνών
– 27 κρούσματα στην ΠΕ Νοτίου Τομέα Αθηνών
Source:News.gr