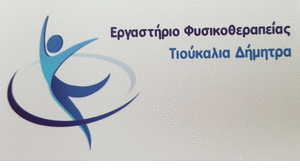 In the presence of the Mayor of Grevena Mr. George Dastamanis took place on Thursday morning 18 June 2020 the consecration and foundation ceremony of the new station of the Intercity KTEL of N. Grevena at Mera, near the eastern entrance of the city.
According to the contractor, construction work is progressing rapidly and the new station will be ready next September as recently announced.. Indicative of the faithful observance of the relevant schedule is the fact that in just 15 days has already been completed 10% of the project.
The construction of the modern station, which will make a decisive contribution to the traffic decongestion of the city of Grevena, is made on a plot of land of the Municipality which was leased to the Administration of KTEL.
For his part, Mr. Dastamanis expressed his satisfaction that he is now taking "flesh and blood" a long-term effort of the Municipality of Grevena and the KTEL Administration that jointly started the 2016, faced with major obstacles and bureaucratic entanglements. The President of the Intercity KTEL, Mr. Ioannis Ziakas, moved in the same direction, talking about a "new beginning"., personally thanking the Mayor of Grevena for his undivided help and support in the implementation of this important project for Grevena that is expected to serve citizens and visitors in approximately 2,5 months.