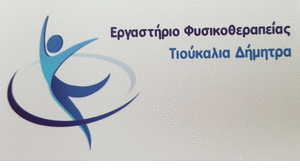 The letter of the Greek Prime Minister to the President of the Commission – What does it say about the need to return to the free movement of citizens – What is valid so far in Greece
The implementation of the plan for the issuance of a coronavirus vaccination certificate in the countries of the European Union was proposed by the Prime Minister
Kyriakos Mitsotakis
.
The Greek Prime Minister, as its European version reveals Politico by letter to the President of the Commission, Ursula von der Leyen, Stresses the need to introduce a certificate in the vaccination process in order to facilitate the free movement of persons within the Union.
In his letter, Kyriakos Mitsotakis talks about "Urgent need to be adopted by the EU. a common understanding of how a vaccination certificate should be structured to be accepted in all Member States ", at a time when, as Politico points out, the Greek government does not intend to make vaccination mandatory.
However, as it is emphasized such a move will cause a positive incentive for the citizens ensuring that they are encouraged to get the vaccine.
"It simply came to our notice then, but the long experience we have for developing a common Incoming Passenger Form (PLF) made it clear that there is an urgent need for a high level of mobilization at EU level to move things forward ", says the Greek Prime Minister. The article typically notes that the EU leaders. will hold a video conference on 21 January, date on which the Greek Prime Minister wishes to discuss the issue.
In closing, Mr.. Mitsotakis speaks of the need to return to mobility on a global scale, which will be a cornerstone "for the restoration of economic activity to pre-crisis levels".
The vaccination certificate in Greece
It is recalled that the Greek government has included in the Eleftheria Plan for vaccination the issuance of a vaccination certificate, something that has revealed the SUBJECT from 8 December. The design which had first revealed the SUBJECT, proceeds rapidly as the State must be prepared and then adapt the process to any requirements of the European Union, since this is an unprecedented situation which remains partly "blurred".
The statement of the Minister of Digital Government was typical, Kyriakou Pierrakaki, who in a TV interview had recently stated that: "There will definitely be proof of vaccination, but the issue must first be discussed at Union level, because the European authorities and the GDPR are involved (EU General Data Protection Regulation)».
For now, however, the government has taken care of the creation of a platform "Issuance of Vaccination Certificate», which is being prepared, with the relevant document scheduled to be issued initially for personal use. The same time, from the first moment of vaccination is administered written certification to health professionals.
It is worth noting, however, that even if the relevant certificate will be issued for personal use, είναι δεδομένο πως η ελεύθερη αγορά θα επιβάλει περιορισμούς σε όσους δεν έχουν εμβολιαστεί. Businesses, by air, restaurants, etc.. are just a few of the sectors of the economy that may require the relevant document in order to participate, something that the Prime Minister actually addresses in his letter to the President of the Commission.
Source:protothema.gr