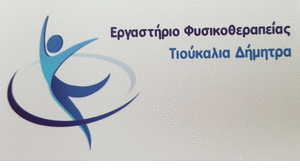 Due to the Koronoi epidemic, our next scheduled auction 15-17 December, will be held online.
The safety and health of our customers and employees is our top priority. Under these circumstances, The online auction will provide a fair and accessible platform for all our buyers to participate in December sales..
We are pleased to be able to inspect fur hides, believing that this can be done safely. You are welcome to inspect the furs from 11 to 14 December.
Unpredictable consequences of the pandemic
As is well known, due to the sad situation, especially in Denmark, Mink production has suffered the most drastic reduction imaginable. We feel great sympathy and sympathy with the Danish breeders, who were hit so hard by the virus. The coronary artery is our common concern and we all share the same pain.
We believe that the reduction of production of mink I will affect significantly the prices of mink already from the next auction.
The offer of mink will include 900.000 European and North American furs. These will be Black, Mahogany and Brown as well as mutant types of White, Silverblue, Pearl and Palomino.
The fox offer will consist of 200.000 furs, of which 120.000 will be Blue and Blue Shadow foxes. in addition to, we will offer collections from Finnraccoon, Karakul and farmed Sable.
Detailed program will be published in the coming days.
The prompt date It is December 7 days, 24 December.
Long-term agreement for BLACKGLAMA
Saga Furs has secured a long-standing license for the BLACKGLAMA brand. Saga will continue to be the exclusive auction house for the best Black mink in the world. We will strengthen key marketing efforts with our teams in China, Korea, Russia, Japan, Europe and the UK. States to promote the brand and ensure the best possible demand for this unique mink.
As the leading auction house, we are proud and happy that BLACKGLAMA continues to be sold at Saga Furs in our North American catalog. Together we continue the story of the legend.