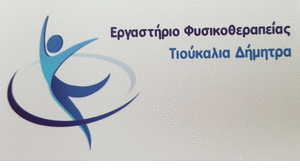 Two candidates reveal the selection process – Seven Turks and only one Greek decide on the jury – Three top casting directors nominate the "perfect celebrities"
The frenzy continues. Actually, it grows. Almost 70.000 people sign up to audition for one of the Fighters' positions in "Survivor 2". People of all ages and all abilities: exercised, naked, unemployed, Civil servants, private sector employees, men and women. Auditions are performed at a feverish pace.
Ē Acun Media, knowing that he will be in front of thousands of candidates for survival reality, which continues to be a phenomenon for the data not only of Greek television but also of society, It recruited dozens of Turkish officials in order to speed up the process.
At least in everything,as for the category of Fighters, because in that of the Famous will be undertaken only by its high-ranking executives in collaboration with those of SKAI. So far, Ajun Ilizali's production company has kept the names of celebrities who have received a phone call or an invitation for discussions a secret.. Even the names that leak to the press are refuted by the channel as well as by themselves., who rush with a post to clarify their position, as happened recently with the case of Olympian Anna Korakaki.
"Thema people" managed to identify two candidates who have already auditioned for their entry in "Survivor 2". As it is reasonable, wish to remain anonymous, however, the newspaper has their full details at its disposal.
The form that candidates are required to fill out to participate in "Survivor 2"


The athlete

She is a civil servant above 30, with many distinctions in many sports and martial arts, which decided to send an application form. A few weeks ago he received a phone call to audition at the Galatsi Indoor Stadium. "I arrived at the reception area where they were 15 with 20 people approximately. Subsequently, together with two other girls they took us to a room where there were three Turks and a Turkish woman who spoke Greek. The questions I was asked were biographical and they insisted on everything,as for my relationship with sports. Then they tried to surprise me and asked me: "If we tell you tomorrow morning that you are leaving for 6 months, what are you going to do;". Then the questions were about hygiene and how I will deal with the conditions in the game, if I will miss the food and if I will miss my parents. We also discussed the issue of coexistence with other players ".
Throughout the interview, as will be confirmed by the other candidate with whom "thema people" spoke, there was a camera that recorded the process. However, the officials had made sure to inform the candidates in advance that the recorded material would be used strictly for the selection process and nowhere else..
The specific candidate was notified by the production company to arrive last Sunday in order to pass the second phase. "This time we were welcomed by seven Turks and a translator and we were two girls. Again I received biographical questions and, of course, for my relationship with sports. But what they asked me and at the beginning I had a hard time understanding what they meant was what the island would bring me and how I would manage the tensions with the other players. The process took only about five minutes and we were informed that in case we pass this phase we will be notified for the third, where there will probably be no questions but trials with sports ".
The gymnast

The experience of the other candidate who spoke to "thema people" was about the same.. This is a 28-year-old gymnast who, although he arrived five minutes after the appointment, was accepted. The entire interview was videotaped. They also gave him a microphone. "They asked me for my name, phone, profession. Then why do I want to participate in "Survivor", how last year's games looked to me, for my physical abilities. They also asked me how many times a week I work out and what sports I do. End, what struck me was that I had to answer what I would do with the prize money. There were five in total on the committee. Not too strict, nor overly friendly. The questions were asked in Greek by a woman. The others did not speak Greek – most likely they were Turks. I was told that I will be informed in two weeks at the most if I will go to a second casting ".
The auditions continue normally this week as well. The goal of the production company is to find different players and not new "Danes" who will remind something. Now the public is suspicious, the candidates as well, so a repetition of the same work would not help at all neither the viewing nor the prestige of the game. Besides, on 14 We will have the premiere in January. A premiere that is not yet known if it will hide surprises, however it will definitely mean changes.
The game will last longer, almost 6 months, and the weather will be difficult as it starts in January, with the main feature being the tropical rains. It will generally be harder, with more difficult trials and competitions. Each team will have more players – without the number being known yet. The beaches will probably change, but it will be in Saint Dominic. Regarding the selection process, in addition to medical examinations and sports tests (in the selection phase the candidates are tested anyway in various sports), This year, psychometric tests are also given a lot of weight (behavior under stress conditions, teamwork, cooperation etc.).
Here is the ideal group of Celebrities

And while it remains a mystery what will be the names that will staff the team of Celebrities, "thema people" found the three top casting directors who suggested the people who in their experience would ideally create the most provocative reality show of all time. Beautiful, dynamic, provocative, vindictive, demons, sexy, intriguers, Nice guys, atsalakotoi, all categories when you do not have the fear of "no" are open. In addition to the categories of athletes and lifestyle, these people choose people from the field of politics who they think will be interesting if they decide to wrinkle and change their profile a little.
And as they claim, casting anyway in combination with the concept are the two main components of success. If you choose the wrong people, the whole project will be boring, it will not be interesting, so the viewership will fall on the Tartars.
Spyros Gianniotis

Sofia Dimopoulou of the company Ready 2 Cast describes "the choice of persons is crucial. That is why they should be people who will be interested in what will happen, will be the same interesting personalities both in terms of appearance and in terms of their personality traits – and they will definitely be uncomplicated ".
For his part, Pavlos Manesis, who is considered a veteran of the species, considers the concept more important and then the choice of persons. He has worked in the past in all reality shows («Big Brother», «Bar», «Survivor», «Rising Star», «Voice», "Medicines.). Important, not, is also the television environment, that is, the dynamics of the channel on the television map. Usually small channels that have a specific aesthetic "burn" the faces, unlike powerful players who already have an established audience and content aesthetic. In "Survivor 1" the success was due to the fact that they focused on ordinary everyday people. "Bad lies", he says, "Danos, Basil, Marios and Eurydice stood out from the game. So again, even at this stage, It is very important who will be selected in both camps ".
Ria Antoniou


Hara Tsioli believes that the most important thing is "the identification of the players with the world. "Survivor" succeeded, in my opinion, because he negotiated the issue of survival that concerns the average Greek. In fact, surviving in reality was more difficult than that of the viewer. The viewer always wants a level below the TV content to be identified. In the next "Survivor" you need to find strong names and those who do the casting should read them all very well. A great skill of a casting director must be to make the other trust him and open up to him. Convince him that he is like him. The casting director must be a chameleon and adapt to the psychology and character of the person in front of him in order to get the best result ".
Katerina Stikoudi

Elena Rapti

Markos Seferlis

Adonis Georgiades

The proposals of the casting directors

Pavlos Manesis

"The first one I would call would be Konstantina Spyropoulou because a lot of people want to see her, why it magnetizes and why it is interesting to return after her absence from television. Spyros Gianniotis is my choice from the field of athletes, because apart from being a strong athlete, he is also a nice personality. also, Petros Polychronidis because he has done a lot and he is an interesting guy. Yet, I would very much like Ria Antoniou to say "yes". She is a very beautiful Greek woman, which is liked by the male audience and has not done anything in Greece. But what would be really interesting would be that the couple Adonis Georgiadis could say "yes" – Eugenia Manolidou. In fact, I would not put them in the same team, but to rivals, to see how they can cope with the competition ".
Pavlos Manesis

Sofia Dimopoulou

"My first choice would be Yanis Varoufakis. This is a very interesting guy, which entering reality would cause a lot. After all, he is a person who particularly likes publicity. From women, a very nice presence and a woman who can really make sense is Popi Tsapanidou. It has something to say, has a strong personality. Kostis Maravegias is my third choice. This is a very nice man who has a sense of humor and also makes fun of himself, something that is interesting on TV. She really likes this season and makes gels for the public. The most direct and relaxed player would be Spyros Papadopoulos. There is no one who looks like him and he is also a very special person. As a fifth option I suggest Daphne Karavokyri from "Vice", which is new, nice, different and has tea ".
Sofia Dimopoulou

Chara Tsioli

"Ideally the first player I would put in the reality show would be Antonis Schroeter. He is a very handsome man and has a personality that contrasts with all we know on TV. I would also choose Katerina Stikoudi, which, apart from being an impressive woman, is very much liked by the young audience and has a special impact. My next choice would be Elena Rapti, because people would love to see her crumple up and do something different from what we see in politics. I would choose Marco Seferlis because wherever he is, he laughs a lot, would be the best player he could make both his teammates and the TV audience have fun. And of course, I would undoubtedly put Menios Fourthiotis upside down. I can not think of a more ideal person than this one in a role of intrigue and upset in both groups, not only in that of the Celebrities ".
Chara Tsioli