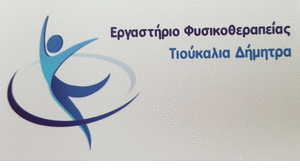 Ο καυγάς είχε ως αφορμή το έντονο φλερτ του ενός γιατρού προς νοσοκόμα, με την οποίο ο άλλος γιατρός είχε σχέση.
Μπουνιές έπαιξαν στο Γενικό Νοσοκομείο Πάφου δύο γιατροί για τα μάτια νεαρής νοσοκόμας, μπροστά στα μάτια δεκάδων ασθενών.
Οι δύο γιατροί διαπληκτίστηκαν αρχικά φραστικά και στη συνέχεια δοκίμασαν τις ικανότητές τους στο μποξ, με αλλεπάλληλα χτυπήματα του ενός προς τον άλλο. Στον καβγά ενεπλάκησαν και άλλοι εργαζόμενοι του νοσοκομείου για να τους χωρίσουν, but to no avail.
Ο καυγάς είχε ως αφορμή το έντονο φλερτ του ενός γιατρού προς νοσοκόμα, με την οποίο ο άλλος γιατρός είχε σχέση. Φαίνεται πως και στο παρελθόν είχαν συγκρουστεί φραστικά για τον ίδιο λόγο.
According to the same information, όταν τα πνεύματα ηρέμησαν αποφασίστηκε ότι η υπόθεση δεν θα φτάσει στην Αστυνομία.
Source:protothema.gr