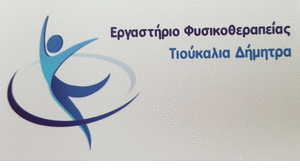 Kozani Prefecture was found in the red by 16.10 but with the sacrifices of all, branches of our economy are gradually and carefully opened, it is time to intensify the effort by observing the protection measures with more diligence and responsibility.
Retail, the focus, the hotels, gyms and other industries have been tried and are still being tried.
The business and entrepreneurial world needs to look strong and move forward.
Unfortunately, the Municipality of Eordea, the local community of Siatista of the Municipality of Voio and the Community of Krokos of the Municipality of Kozani, are called to operate with even more restrictive measures as stores open by click away.
We, consumers and citizens of Western Macedonia we must support the effort for a smooth and stable operation of retail by respectfully observing all measures so that they do not have to take us back,what we have achieved so far.
We support the local economy, our own people and we help keep the local businesses alive. Above all, however, we must adhere to the measures in full so that other sectors of the economy can gradually open up..
The economy of the region is being tested hard but on the other hand we must not risk our health. The Region of Western Macedonia is on everyone's side, making every effort.