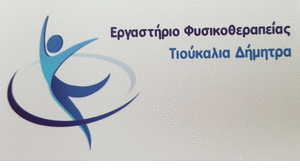 The report and the video of the action "The Co-Movements of a Journey-creation of a mural", of the 9th Kozani Anti-Racist Social Solidarity Festival
The video shows the process of creating a mural in the park of Agios Dimitrios in the city of Kozani.
The project is entitled "The Co-Movements of a Trip" and its content is a derivative of the stories told through movement and dance by the members of the Intercultural Dance Therapy Group (Accommodation Structure for Unaccompanied Minors Aiani Kozani).
The movement became an image through photography and painting and the images traveled in a suitcase to the members of the Adolescent Department of the Painting Team of the Velventos Educational Club, which first created a draft and then the mural in the context of the 9th Anti-Racism Festival of Social Solidarity of Kozani.
Watch the video from the creation of the mural here
The names of the children in the painting group: George Vlachos, Royal Koutliaba, Anna Zigou, Marianthi Zigou, Eleni Krommida, Georgia Koukali. Teacher: Stavroula Vlachou.
They participated in the process of creating the mural, also, Despina Kouletsou and Vaitsa Vlachou.
The children of the dance therapy group: Flag, Santo Khan, Noman Nomi, Rezwan Shakib, Sheroz Chabal, Alexandra, Ερίσα, Nabeel (Interpreter)
Downloads: Minas Theodorakis / Despina Kouletsou
Video editing: Minas Theodorakis
Music video: Bachar Mar Khalife - Ya Nas
We thank the Municipality of Kozani for granting the permission to create the mural in this area and the Local Community of Kozani for donating the colors and materials needed to create the mural.