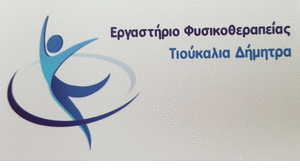 Worsening weather is forecast from today Monday (11-01-2021) the
afternoon in western and gradually northern Greece, with heavy rains
and thunderstorms that will be accompanied in places by hail and
stormy south winds 7 with 8 Beaufort. On Tuesday
(12-01-2021) strong phenomena will affect most
regions of the country.
A. More detail, will be affected:
1. ON MONDAY (11-01-2021)
From the afternoon the Ionian islands, the continent, the western
Solid and late at night, Thessaly, the central Mainland, the
Macedonia and Thrace.
2. ON TUESDAY (12-01-2021)
a. The Ionian Islands, the continent, the western and central Mainland, the
northwestern Peloponnese, Thessaly, the Sporades, the central and
East Macedonia, Thrace and the islands of the northeast
Aegean.
b. From the pre-noon hours the rest of the Peloponnese, the eastern
Solids, Evia, gradually the other islands of the eastern Aegean
and at night temporarily the northern Cyclades.
c. From the evening the Dodecanese.
Weakening of the phenomena is expected initially in the northern Ionian and
Continent from the afternoon, gradually to the rest of the Ionian and
in the evening, in the rest of the mainland.
3. ON WEDNESDAY (13-01-2021)
In the early morning hours the islands of the eastern Aegean and the
Dodecanese.
B. From Wednesday (13-01-2021) a significant drop is forecast
temperature, which will be felt initially in the north where it will be
of their order 10-12 degrees Celsius.
Frost will occur in the northwest continents in the mornings and on
evening hours and northerly winds will prevail throughout the country.
For more details in the daily regular weather reports
as well as on the website of EMY (www.emy.gr).