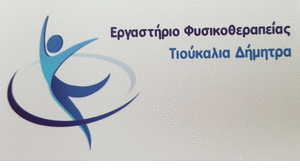 Areas most affected by Covid-19 disease, are the ones that show the largest increase in sudden out-of-hospital deaths, according to a new survey in New York, led by a Greek scientist of the Diaspora. The study reveals that outpatient deaths follow the geographical distribution of SARS-CoV-2 coronavirus cases, which shows that there is a correlation between the two.
Investigators, headed by cardiologist Stavros Mountantonakis, Assistant Professor at Hofstra / Northwell Medical School and Lenox Hospital in New York, who made the relevant publication in the cardiological magazine "Heart Rhythm", analyzed antibody test results from almost all New York neighborhoods for March-August 2020 and linked them to deaths from sudden cardiac arrest and other sudden causes.
Sudden deaths during the pandemic were found to vary considerably from region to region and were increased where coronavirus antibody tests were more positive.. It is unclear whether there is a cause-and-effect relationship between Covid-19 and sudden deaths, but the correlation is clear.
"The new findings add to previous reports of a link between out-of-hospital deaths and Covid-19 deaths., which further strengthens the link between sudden out-of-hospital deaths and the SARS-CoV-2 epidemiological burden. ", said Dr. Mountantonakis, who is a graduate of the University of Thessaly.
"Epidemiological data are a direct substitute for the viral load and are indirectly related to people who die suddenly at home.. It remains to be seen whether this is due to coronary heart disease-related complications or lack of access to health services during the first wave of the Covid-19 pandemic. ", he added
Source:Newsbeast.gr