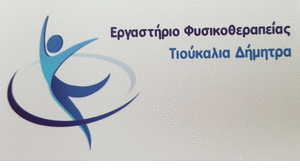 A new "small ENFIA" of height 115 million. euros will be asked to pay 2,7 million. citizens in the near future. These are the undeclared squares that were asked to declare in the previous months those citizens who had declared in the municipality a different area of ​​their property or properties from what is declared in E9. It concerns, not, any property that is electrified or not, or it was never electrified, neat or not.
Specifically, it's about 2.710.217 citizens who declared 60.630.700 undeclared square.
The competent services of the municipalities are already processing his applications and sending messages such as the following:
Start Declaration Processing
The processing of your statement with M.A.D. has started. : 3490274, submitted on 28/08/2020, at OTA "MUNICIPALITY OF CHALANDRI".
You will be informed about its development by email or from the page tetragonika.govapp.gr.
In installments through the electricity bills
When the processing is complete the owners will be asked to pay through the electricity bills, retroactively from 1/1/2020 municipal fees, the municipal taxes and the TAP for the "forgotten" squares.
An email is sent to the owners whenever the processing status of the statement changes. The initial stage is the yellow which means that the declaration has been submitted. Upon completion of processing, the color turns green while if it lights up red it means that the application has been rejected.
At the same time, the owners can be informed through the platform: tetragonika.govapp.gr.
Yet, it has not been determined when the payments will start 115 million. The only sure thing is that they will be given in installments.
Source:aftodioikisi.gr