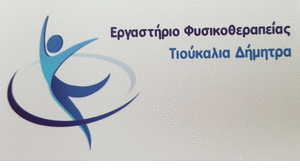 Consecutive losses of selected priests of our area in just three weeks create melancholy thoughts inside us. At 28 In December, Fr.. Augustinos Myros and with a short difference, Fr.. Panaretos Grigoriatis. At 17 January the p. Basil of Basil. Common features of all three: a) they left the scourge of the coronavirus, b) were all three sought after spirituals- confessors with hundreds of spiritual children, c) they were missionary persons with a sacrificial offering, 4) they leave behind an unfilled void. Where will their confessors find spiritual rest for their souls!
The reason now for yesterday's exodus to the Lord of Fr.. Kingdom, who leaves the city of Siatista orphaned by its dynamic presence. He was the offspring of a very reverent priestly couple: of p. Lambrou and the elder Maria, who left a living imprint of orthodox piety in the Vineyard and in the city of Larissa. Ο π. Vassilios studied pedagogy. A teacher was appointed in Kozani. But he wanted to follow in his father's footsteps. A priest was ordained a priest by the blessed Bishop of Siatista Antonios.
However, he resigned as a teacher in order to dedicate himself entirely to his pastoral duties., in Agios Nikolaos, Siatista. "Either you are a priest or you are a couple," he said. He could keep the best paid and with the best development prospects the position of the teacher and have as a secondary or unpaid position of the priest. That way he could retire ten years earlier, while in the position of priest, although seventy years old he did not even manage to retire.
Ο π. Basil preferred to give himself completely to the Church. Prior to his ordination, he married teacher Marami Stavroula from Serbia., with which they acquired a large family (seven children, three boys and four girls). Many times family tasks required more time, which had to be deducted from the parish time. He preferred his family to be wronged rather than his parish. I told him once: "Fathers and your children deserve a little more than your time". He answered: «Same seven, same three thousand "; Three thousand were the souls of his parishioners.
However, his all-day involvement with the parish (Morning orthros and divine service, catechism in the afternoon, evening and then confession) it was natural for him to get tired. Confessions were once extended until after midnight. During such a midnight (almost upright) confession felt so tired, so that despite his efforts to stay awake he did not succeed.
He fell asleep at the time of the mystery. When she woke up, the confessor had left with some complaint that his spiritual father did not pay enough attention to him. They do not have, see, nor the confessors inexhaustible forces and endurance.
Ο π. Vassilios was particularly concerned with the catechism of children and adolescents. Children and teenagers spent hours in the warm room of the parish spiritual center, not just listening to lessons, but studying spiritual books, practicing on the computers provided by the parish and playing board games. He also organized catechism festivals and painting or poetry competitions among children.. Twice a week he ran a radio contest with questions, to which children were asked to respond. A draw was held between the correct answers and the lucky ones received a children's literature book as a reward..
Along with catechism, he systematically cultivated the preaching of the divine word. Not just oral, but also of writing. He also published a preaching pamphlet entitled: "One every month". He also recorded speeches and lectures of selected speakers that took place in Kozani and other cities and rebroadcast them on his radio station..
Ο π. Basil already created from 1990 radio station in his parish with a fine talk program, interviews, byzantine and folk music, whose audience was very good. The sequences and speeches of the temple were also broadcast from this station, as well as all holiday events. He even originally broadcast the station's program online.
As a minister, Fr.. Basil was insurmountable. He had a steady and melodic voice, manly and bass, which in combination with the excellent possession of Byzantine music attracted the interest of the listener. He also composed literary poetic texts, which exuded the aroma of the orthodox tradition, and were very well received. Some of them were used for the needs of the catechism schools of the parish.
Finally, the contribution of Fr.. Basil in highlighting and addressing the problems of large families as well as the most acute demographic problem facing our country. Each family of his parish, who had the fourth and extra child received a very satisfactory amount from the parish fund, which also served as an incentive for other families. For three years he was also a member of the Board. of the Association of Children of Kozani. Until today, we also distributed throughout Siatista the semi-annual magazine "Greek Orthodox Large Family" of PEFIP.
The news of the extinction of p. Vassilios in combination with the recent departures of Fr.. Augustine and Fr.. Panaretou made us very sad. Me in fact for an additional reason, that this exquisite and tireless Levite, with plenty of humor and wide smile, he was at the same time an elite relative by marriage (relation by marriage). His death will deprive our beloved five common grandchildren one of their grandparents prematurely, the best and most useful. The rest of his grandchildren will feel the same deprivation, a total of twenty-two.
Brother friend Apostolos Papadimitriou said a wise word: "Perhaps God gathers from the earth his elect in heaven to make us realize through their absence our own spiritual shortcomings and to be corrected by their own intercession.". May the absence of Fr.. Basil in our correction. Good rest from your efforts for the Church, dear and respect us p. Basil. Good heavens.
Dr.. Tsakalidis George
Source:kozanilife.gr