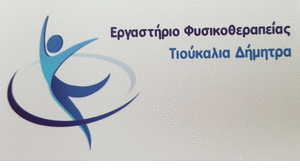 The death from coronavirus of their beloved friend may have plunged them into grief, but they decided that this loss would give life to other patients..
The seven brotherly friends of the vice president of the cultural association "Alexander the Great" Giannis Stamatiou, who lost the battle with the coronavirus, instead of buying wreaths for his funeral, decided to say goodbye to him by raising money with which they bought and offered respirators, uniforms and special monitors, in beds where patients "hospitalized" by the pandemic in Edessa.
It all started on the initiative of Giannis Hatzipegios, who as reported on the radio station of APE-BPE "Agency FM 104.9", he felt deep pain and grief from the loss of his friend, as he had shared with him all the important moments of his life, since I was a little kid. «When our friend left, the loss was terrible and we thought we had to do something, instead of buying wreaths. We contacted the hospital of Edessa, in order to show us what we could do and so while initially we raised money only his close friends, suddenly other citizens from Edessa started calling to contribute to our effort ", pointed out to Mr.. Χατζηπέγιος.
As he mentioned, "It was found in the course, that there were many friends, Classmates, clubs, companies that offered to deposit some amount of money in the memory not only of John, but of all our dying fellow citizens, relatives, associates from the pandemic and in this way to meet the needs of the General Hospital of Edessa. There was a moving participation from people and organizations of our city, resulting in them being concentrated 9.000 euro. With this money we bought and donated to hospital, two UMEC10 monitors, a high flow HI FLO OXYGEN machine , a wheeled pulse oximeter, sphygmomanometer, HR thermometer, as well as consumables ".
He clarified, that "we had to go door to door, για να μπορέσουμε να συγκεντρώσουμε τα χρήματα για τη μνήμη του Γιάννη. Ήταν πολύ συγκινητική η προσπάθεια όλων και συγκίνησε και την οικογένεια».
Ο Γιάννης Χατζηπέγιος, αναφερόμενος στον ξεχωριστό φίλο του, που τους ενέπνευσε ακόμα και με τον χαμό του, he said: «Ο Γιάννης ήταν ένας ξεχωριστός συνοδοιπόρος, φίλος και από αυτούς τους ανθρώπους που δεν μιλάς με το στόμα αλλά μιλάς με τα μάτια και όταν χάνεις τέτοιους ανθρώπους, είναι πολύ δύσκολο να το διαχειριστείς . Ήταν ένας άνθρωπος πολύ δοτικός, συμμετείχε στα κοινά, είχε δημοκρατικές αρχές. Πάντα έλεγε "η πραγματική ζωή δεν θέλει θεωρίες, θέλει έργα" και έτσι ακολουθώντας τα δικά του λόγια, με έργα, αποφάσισαν και οι δικοί του άνθρωποι, να του πουν το τελευταίο αντίο.
Source:Newsbeast.gr