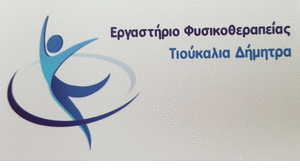 Αιμοδοσία το Σάββατο 23 May 2020 με τη διοίκηση και το προσωπικό της ALFA PASTRY – Αθανάσιος Δ. Κουκουτάρης ΑΒΕΕ, σε συνεργασία με τον Σύλλογο Εθελοντών Αιμοδοτών Κοζάνης ¨Γέφυρα Ζωής¨, τη βοήθεια του Ιατρικού Συλλόγου Κοζάνης και της Αιμοδοσίας του Γ.Ν. ¨Μποδοσάκειο¨ από τις 09:00 – 15:00 στην έδρα της επιχείρησης.
Γιατί οι πράξεις είναι πιο δυνατές από τις λέξεις!
-Μην Μένεις Αμέτοχος …
-Ο Εθελοντισμός είναι Πολιτισμός …
-Make the effort, Give blood! It is in your hands !!
Voluntary Blood Donation is the most beautiful and simple proof of our love for our fellow human beings.
Απαραίτητες προϋποθέσεις κατά την προσέλευση στην αιμοδοσία του υποψήφιου Εθελοντή αιμοδότη για προσφορά αίματος είναι:
1.Να αισθάνεται καλά
2.Be relaxed
3.To have slept the day before 6-7 hours at least.
* Remember that we must eat breakfast (not fasting).
* Δεν πίνουμε αλκοόλ την προηγούμενη ημέρα και τέλος
* Δεν παίρνουμε ασπιρίνες εκτός και αν είναι απαραίτητο, so we don't donate blood.
* We tell the Blood Donor which medicine we are taking.
* WE HAVE AMKA or ID NUMBER.
* (Announcements, program of the next Blood Donations - Information on blood donation,
Bone Marrow, Tissues and Organs but also umbilical cord blood (Stem cells), at the offices of our association Pavlos Harisis 23, Fax-tel:.2461040575 mobile: 6977337561 and our email address, www.seakozanis.gr)
GIVE BLOOD- GIVE LIFE
With respect to the Patients and appreciation to the Volunteer Blood Donors.
For the Board.
Ο πρόεδρος Η Γ. Secretary
Τσαουσίδης Θεόδωρος Βόμβα Σοφία