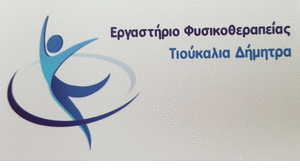 In a teleconference that took place on Monday 21/09/2020 The Deputy Minister of Finance, Mr.. Skylakakis Theodoros and the MPs of the Prefectures of Pella Mr.. Stamenitis Dionysios, Kozani Mr.. Amanatidis George, Mr. Imathias. Tsavdaridis Lazaros and Karditsa Mr.. Kotsos George.
The teleconference was scheduled during the meeting that took place between the above MPs and the President of ELGA and. Andreas Lykourentzou.
Its object was to continue the subsidy of ELGA up to a percentage 20% on its expected revenue under n. 3877/2010, as very successfully and timely was done recently for his losses 2019 in collaboration with the Minister of Rural Development and Food Mr.. Voridis Maki and the President of ELGA. Ideally the amount of the grant should not burden the budget of the Ministry of Rural Development and Food.
After the necessity was discussed and agreed, the positive impact and acceptance from the rural world of the recent payment of the balance 35% of year allowances 2019 height 35 million. euro, the obligation of ELGA to meet as soon as possible the insurance obligations that are also the right of farmers, common place were the following:
a. For the year 2021 the payment of compensation to farmers, for losses included in the compensatory coverages of ELGA, will be treated in the same way, ie directly and in their entirety, establishing a relationship of trust between the farmers and ELGA and mainly with the State.
b. For the year 2022 the same procedure will be followed as long as there are no European budgetary constraints.
c. Finally, the possibility of a stable and fair financing of ELGA for the coming years will be investigated., so as to meet his obligations as soon as possible.
"The constant concern of the competent Ministries and ELGA for ensuring reciprocal relations with the farmers shows the way of the common perspective".