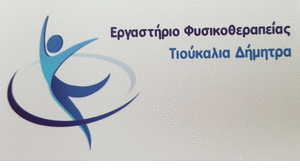 Targeted actions for the development of greenhouse crops and the utilization of the geothermal fields of Western Macedonia are being intensively prepared by the Regional Authority.
The relevant initiative started much earlier, delayed however due to the pandemic. Discussions have already taken place in the recent period with appropriate bodies and institutions both in Western Macedonia and in the rest of the country and abroad..
According to the Regional Governor K. George Kasapidis, Utilization of all the advantages and natural resources of the Region is a key priority for the development perspective of Western Macedonia and the diversification of its productive model.
Condition but also obligation of the state according to K. Kasapidis, is the creation of basic infrastructure and the transfer of the necessary know-how for the development of large-scale greenhouse crops. This will be done in appropriate parts of Western Macedonia, in parallel with the utilization of the geothermal fields of the Region identified for many years, which are found mainly in P.E.. Florina.
At the same time, The utilization of shallow geothermal energy in suitable areas of the PPC mines is also investigated.. Differentiated production models of separate production directions of agricultural products are already being developed in order to reduce production costs., reducing the environmental footprint, increased production and productivity and the creation of many jobs.
In this direction, the Region of Western Macedonia, in collaboration with the respective scientific and productive bodies, professionals and institutions, under the auspices of the Sub-Region of Rural Development will proceed with the relevant research and implementation study to formulate the final proposals.