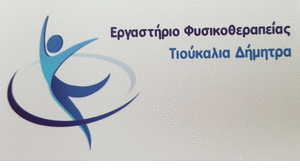 The establishment of a three-member committee for the delivery of valuable archival material of the Municipality of Grevena to the General State Archives (GAC) The Municipal Council of Grevena decided at Thursday's meeting 18 June 2020. The committee will consist of Municipal Councilor Achilleas Paschagiannidis and two Municipal Employees.
This material includes:, including, an invaluable book of practices and decisions of the first Municipal Council of Free Grevena after the shaking of the Turkish yoke in 1912. between the Hellenic Republic and the Ottoman Past. For example, In the minutes, the Mayor Nikolaos Kousidis and the 8-member Municipal Council of mixed national composition that met for the first time in 17 October 1912, just 24 hours after the Liberation of the city of Grevena by the Colonel of the Greek Army Stefanos Gennadis.
In addition, in the archive there are demographics of the time period 1914-1949, three books of male registers printed in 1930 and include data from it 1850 until the 1925, as well as a decision to declare Brigadier General Konstantinos Pantazis an Honorary Citizen of the city.
The task of the committee is the safe delivery of the aforementioned documents to the GAC so that there is the professional care and diligence required to properly preserve and maintain them., as required by current legislation. For its part, the Municipal Authority aims to save historical documents that illuminate unknown aspects of our local history through the collection and classification of the archived material of the Municipality, which due to its age is in a very fragile state..
It is worth mentioning that at the end of the procedure and the signing of the relevant protocol by the Mayor of Grevena, Mr. George Dastamanis, as authorized by the Municipal Council., GAK will send to the Municipality of Grevena the present file in digital form in order to be easily and quickly accessible to those citizens who wish to draw data and data that reflect aspects of the Administration, Economic and Social Life of Grevena over time.