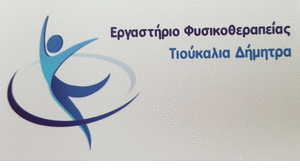 Women in their fifth decade of life know very well how easy it is to gain weight and how difficult it is to lose it..
The slowdown in metabolism results in burning up 300 fewer calories than in previous decades.
In addition, Decreased estrogen levels during menopause can cause insulin sensitivity, which makes it harder to control blood sugar, increasing the desire for snacks and especially for those that contain carbohydrates.
Following the following smart tactics though, you can control your metabolism:
Remember the basic rules
Certainly some things change after that 40, but the basic principles of a successful diet remain the same, regardless of your age.
So remember the following:
So remember the following:
- You should eat less. It doesn't matter if you eat grilled chicken, brown rice and broccoli. If you do not reduce your portions, you will not lose weight. Calorie needs vary from person to person, but in general, a woman who hires 2.000 calories per day, should cut 400 to 500 calories.
- Aim for loss 0,5-1 kg per week. Ambitious plans to lose a lot of weight in a short time are tempting but inapplicable. Your ultimate goal should be to adopt healthy habits, such as exercising and eating more fruits and vegetables, that will help you stay healthy.
- Do not skip meals, because you slow down your metabolism. When not eating breakfast or dinner, for example, the body stores calories instead of burning them. Skipping meals can also lower blood sugar levels and increase the desire for something sweet., leading you to unhealthy choices.
Pay attention to nutrients
Removing processed carbs from your diet, you will better manage insulin resistance due to age and you will stabilize your blood sugar levels. It is helpful to eat more lean protein to make up for lost muscle mass and keep your metabolism alert..
Ideally, every meal and snack should consist of:
- Vegetables or fruits: Fill half your plate with them. They are high in fiber and water and take up a lot of space in your stomach without loading you with calories..
- Lean protein: The size of the portion should not exceed the size of your palm. Greek yogurt is a good source, the eggs, chicken and fish.
- Complex Carbohydrates: Your plate should have a quantity the size of your closed fist that may consist of beans, fresh fruit or starchy vegetables (such as sweet potatoes or beets).
- Good fats: The goal is to get 7 to 10 grams with each meal, that is, 1½ teaspoon of olive oil, a quarter of an avocado or two tablespoons of nuts or seeds.
Less calories, more meals
Insulin resistance can cause hunger and cravings. By eating three main meals and two snacks you will keep your blood sugar levels stable and at the same time you will avoid the desire for unhealthy foods..
Be selective with your pleasures
Unfortunately, you can't eat burgers and chocolates and wait to lose weight. But that doesn't mean you have to completely rule out all foods that give you pleasure forever.. Think about what you really want to eat and if it's worth the calories you get. When you do, make sure you enjoy every bite. The frequency depends on the goals you have set for weight loss. Other women need to eat a snack 100-150 calories per day, while others are satisfied eaters something 2-3 times a week.
In terms of alcohol, you have to set limits and not exceed them 2-4 wine glasses per week.
Also remember that if you decide to accompany your meal with a glass of wine or if you drink a drink, you can't eat dessert on the same day.
More traffic
It is difficult to lose weight after that 40 only with proper nutrition, due to the imbalance of some hormones associated with calorie burning (testosterone). Try to do 30 fine exercise daily. To maintain or increase muscle mass and burn more calories, the ideal is 4-5 hours of exercise per week.
Get to know yourself and be honest
Because you are above them 40 does not mean that you should exclude all foods you like, unless proven to be an obstacle to weight loss. For example, every time you eat a piece of chocolate, this leads you to consume all the chocolate, you must avoid it.
In short, exclude foods that whet your appetite and lead you to uncontrollable behavior.. End, keep in mind that weight loss strategies that work best for you may change. If for example, a diet that used to work, it no longer pays off, you need to try exercise or some other diet.
SOURCE: giatros-in.gr