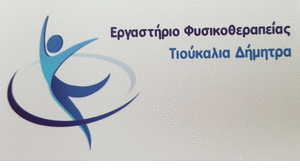 High blood pressure is often difficult to diagnose in time, due to the absence of symptoms.
However, there are symptoms that are indirectly related to the disease and one of them manifests itself in the eyes.. That is, small blood stains on the eyes…
Identification by ophthalmological examination
According to the American Society of Cardiology, Bloodstains on the eyes are more common in people with high blood pressure or diabetes, although they are not directly caused by these diseases. As for identifying the problem, an ophthalmologist can diagnose it as damage to the optic nerve caused by high blood pressure.
A vessel "broke"…
The lower abdomen is the concentration of a small or large amount of blood under the conjunctiva, which usually occurs after a small vessel ruptures in the area. It is not noticeable until one looks in the mirror and finds blood in the white part of the eye. What happens is that the conjunctiva can not absorb blood quickly and so it is trapped under the transparent membrane. Is, however, a condition that poses no risk to the eye or vision. He warns us, Nevertheless, that… maybe something is wrong with our blood pressure.
Hypertension and other causes of blood stains in the eye
Although it may be due to injury, however in most cases this is not the case. The most common cause is high blood pressure, while to the causes that cause subluxation we should add intense physical exercise, the abrupt weight lifting, the intense cough, vomiting, the violent rubbing of the eye, as well as some eye infection.
Important as a symptom, but not very common
For sure, however, the groin is not considered to be a predominantly indicative sign of hypertension. On the contrary, Common symptoms of hypertension include headaches, the dyspnea, chest pain and dizziness. In some cases, symptoms may be indirectly related to high blood pressure, but are not always caused by it.