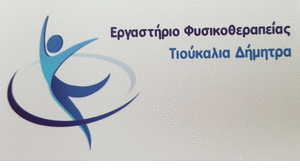 Ξεκινά την επόμενη εβδομάδα και συγκεκριμένα την Wednesday 26 August η διαδικασία υποβολής αιτήσεων για την προκήρυξη 5K/2020 of ASEP (Government Gazette) που αφορά στην πλήρωση με σειρά προτεραιότητας Thirty-six (36) positions of regular staff and staff with employment relationship Private Law Indefinite University, Technological, Secondary and Compulsory Education:
- To the Authority for Ensuring the Confidentiality of Communications (Α.Δ.Α.Ε.) (Independent authority),
- at the Institute of Pharmaceutical Research and Technology (Ι.Φ.Ε.Τ. SA) (Ministry of Health) and
- At the Bank of Greece.
The Official Gazette of the announcement is available free of charge from the National Printing Office (Kapodistriou 34, Athena) and from the Citizen Service Department of ASEP (Pouliou 6, Athena).
Candidates must complete and submit an electronic application to participate in ASEP, exclusively through its website, following the instructions provided in the Notice (Annex F.).
The deadline for submission electronic applications συμμετοχής στη διαδικασία λήγει στις 11 September 2020, day Friday and time 14:00.
The necessary, as appropriate, supporting documents with which, qualifications are proven, criteria or attributes that the candidates invoke with their application, will be submitted, before issuing the temporary results, after a relevant Announcement of ASEP (CHAPTER D and APPENDIX B of the Announcement).
The permanent positions are distributed as follows:
Α΄ Category of University Education (Π.Ε.), seventeen (17) seats.
Branches / Specialties: PE BIOLOGIST, PE BIOLOGIST or PE PHARMACIST or PE CHEMIST, PE BIOLOGIST or PE CHEMIST, HUMAN RESOURCES MANAGEMENT, PE ADMINISTRATIVE FINANCE, RADIATION SUPERVISOR, PE ECONOMIC, INFORMATICS, PHARMACIST AND CHEMIST.
B Category of Technological Education (T.E.), eight (8) seats.
Branches / Specialties: TE ADMINISTRATIVE-ACCOUNTING, TE ADMINISTRATIVE-ACCOUNTING (ACCOUNTING),TE ACCOUNTING, THE AUTOMATION ENGINEER, THE ENGINEERING AND THE ENGINEERING / ENGINEERING ENGINEERING.
DG Category of Secondary Education (NOT.), ten (10) seats.
Branches / Specialties: NOT GENERAL DUTIES, NOT WORKER OF MECHANICAL OR ELECTRICIANS, NO DRIVERS AND NO TELEPHONE.
Issue Α.Σ.Ε.Π.. 29/06.08.2020 GOVERNMENT NEWSPAPER 729
DD Category of Compulsory Education (Υ.Ε.), a (1) position.
Branches / Specialties: HR of GENERAL SITUATIONS.
The candidates, μπορούν να συμβουλεύονται τον "Electronic Services Guide for Citizens" στην αρχική σελίδα του διαδικτυακού τόπου του ΑΣΕΠ (www.asep.gr), where detailed instructions are provided electronically, special help texts, videos and examples of completion per field.
aftodioikisi.gr