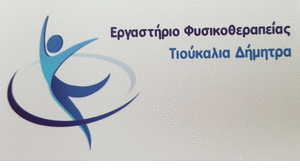 Dear Colleagues,, Friends,
On Monday 04-01-2021 and time 11:00 we all together express our dissatisfaction, we express our grief for our businesses that are dying.
We are organizing a protest, observing all the necessary safety and hygiene measures, by motorcade from the SPA junction and we will head to the Region of Western Macedonia to deliver a resolution that we co-sign.
We participate, We are protesting, We demand!
All together on MONDAY 04-01-2021 with our cars at the SPA Junction and time 11:00
The Participants in the protest
Commercial Association of Kozani, Chamber of Commerce and Industry N.. Kozani, Kozani Cafes and Catering Association "Hermes", Ptolemaida Commercial Association, Eordea Catering Countries Association, Association of Fitness Owners of Western Macedonia, Association of Professional Craftsmen N.. Kozani, Kozani Plumbing Association, Kozani hairdressers' association, Eordea hairdressers association, Shoemakers - Sandals Manufacturers Association, Beekeeping Association, Hunting Association, Motorists Association TAXI N.. Kozani, Labor Center of Western Macedonia, Association of Primary Education Teachers of Kozani, ELME Kozani.