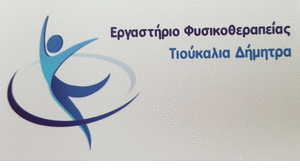 Sofia Bekatorou named the Prosecutor the man who sexually abused her 1998.
This man, according to the testimony of the Olympian herself to the competent Prosecutor, is the current vice president of EIO and Head of the Sports Office, Superintendent of Central Greece, Aristidis Adamopoulos. He acts as a representative of sailing in the Hellenic Olympic Committee. As iefimerida.gr is able to know, The Olympian's name was submitted to the Prosecutor about a month ago. The chain of silence began to break when a video was released with allegations against the Federation. She was summoned to a complaint and stated that the man who had sexually abused her was the one.
Speaking to iefimerida.gr, Lefteris Avgenakis stated that "we unequivocally condemn all these actions", stressing also that "there is an urgent need to address all its grim aspects, in order to create a better environment for the next generation of athletes ".
This is Aristides Adamopoulos
The well-known actor has been on the board of EIO since the '90s, like almost all the governors of the Federation since June 1997 acts as vice-president under the chairmanship of Antonis Dimitrakopoulos, with 7 successive terms. However, after the latest developments, it should probably be considered unlikely that he will continue to be in things.
We remind you that Sofia Bekatorou revealed that she had been a victim of sexual abuse by an agent of the Federation.
Her revelation created a wave of reactions and the Prime Minister Kyriakos Mitsotakis contacted Olympioniki earlier today.. Mr.. Mitsotakis, in a post on social media, after the communication he had with the Greek Olympian, stressed that her decision to boldly denounce the sexual violence she suffered as a teenage athlete is an act with a heavy social burden.
The video with the sailor complaints
Top sailing names made in September, with a video teaser of shocking allegations against EIO, as they say, people of the Federation, reportedly said that if they wanted they could "destroy an athlete in one night". The video was created on the occasion of the lawsuit filed by the managers in the Hellenic Sailing Federation, against Nikos Kaklamanakis, claiming the amount of 100.000 euro.
Among the sailors who made the complaint through this video are Sofia Bekatorou, Nikos Kaklamanakis, Kingdom of Karahali, Takis Mantis, Pavlos Kagialis et al.
More specifically, Sofia Bekatorou reports: "The only thing we had from the federation was a constant war. It does not make sense to hear from the president of a Greek sailing federation that if I want an athlete I will destroy him in one day. In fact, in one night, he said".
The Kingdom of Karahali, in her turn, says: "Either you are with them and they make a personal deal or you are against them and they fight you and whoever can stand it". Alongside, Pavlos Kagialis, talks about deals under the table while Takis Mantis talks about a federation that can take an athlete to court.
Following this video, Sofia Bekatorou was summoned by the Prosecutor to testify about the incident and complained that the man who abused her was Aristidis Adamopoulos.
The shocking complaint of Sofia Bekatorou
"I told him no, I repeated to him that I did not want to go ahead and he with fake glycologists said that it was nothing, making humor. He said he would stop if I did not want to, but it did not stop,whatever I told him. Crying and ashamed, I left the room when he finished and got up from above me. I went back to my room, where my fellow athlete slept unsuspectingly. I took a bath, I felt dirty, exhausted, humiliated and unable to defend my rights. While we had just acquired the right to dream with Emilia, if I was talking about everything,what happened to me, this may have collapsed. I could not manage this feeling and I could not share it with my team, because he might have divided us. Our team, which included the male, was always on a thin rope of balance and there were no strong ties that could make me speak openly.
In my small and innocent mind the only solution was to be silent and pretend that nothing happened. I cried a lot and when I woke up I started a show that ended until a while ago. With a lot of work, treatment and analysis I managed to take on the burden of my responsibility, not to speak then, to remove this factor outside of sports venues. This misanthrope, which had no limits, took advantage of situations, my emotional euphoria and dedication to my goal. He took advantage of our team's weakness, knowing that there was not much cohesion and strength, its institutional position, to satisfy his sick instinct ", he said, including Sofia Bekatorou at the online Conference, on "Start to Talk / Break the Silence – He spoke, Do Not Tolerate ", organized by the Ministry of Sports.
Bykov and Iatridou report similar behaviors
Sofia Bekatorou's courage mobilized other athletes to share similar experiences. Just 24 hours after the revelations of Bekatorou, the international pole vaulter Mania Bykov and the technical swimmer Rampea Iatridou, with their own posts they describe traumatic experiences from the period when they were athletes
The reaction of the Federation and the wave of support in Bekatorou
The reaction of the Sailing Federation to the allegations of Sofia Bekatorou caused an Alginian impression and reactions. The focus of the negative comments of social media users was so much the characterization of the sexual violence that the Olympian suffered as an "unpleasant incident"., as well as suspicions of late complaint.
"On the occasion of the public position of Olympionikos Mr.. Sofia Bekatorou, The Hellenic Sailing Federation states that until recently it had not received any letter or even informal complaint about. However, even if he had received an informal complaint, the Federation would be relentless in dealing with such a phenomenon. Because, Nevertheless, no shadow should linger for anyone, we urge the complainant, since he took the initiative even after so many years to talk about this unpleasant incident, to become specific, and the Federation, if it falls within its competence, let no one doubt that he will do the right thing ", was the announcement of the Federation.
Source: iefimerida.gr