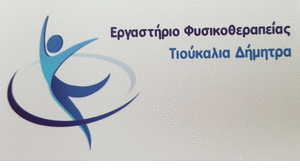 The decision for the vouchers is made 200 euros to buy a laptop, tablets and smartphones for students aged from 4 until 24 years.
He announced this today, speaking to ERT, the Deputy Minister of Finance Theodoros Skylakakis, who said the program concerns over 500.000 students. As he said, within days the relevant ministerial decision will be sent to the Ministry of Finance so that the project will be included first in the Public Investment Program and then in the financing of the Recovery Fund..
According to reports, the program concerns the purchase of equipment (desktops, laptop, tablets ή smartphones) and has a total budget 112 million. euro. It will aim to make it easier for children in financially vulnerable households to attend distance education courses.
The estimated number of beneficiaries is approximately 325.000 families with 560.000 young people aged from 4 to 24 years. Beneficiaries will be all families with equivalent family income up to 6.000 euro, that is, all the families that are beneficiaries of the OPEC child allowance in the first income category.
The income criterion for a family with two parents and two children, increases to 12.000 euro. For a family with two parents and a child, corresponds to gross family income 10.500 euro. For a family with one parent and one child, corresponds to gross family income 9.000 euro.
The program aims to contribute, in a substantial way, in the long-term empowerment of the digital skills of the educational community and the achievement of an inclusive digital educational model. The experiential familiarization of the educational community with new technologies is a horizontal intersection, necessary even after the pandemic has passed.
Source: dikaiologitika.gr