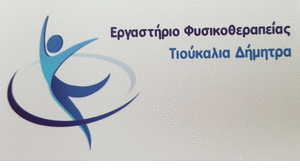 If you catch a cold, then one of the most annoying symptoms is the "stuffiness" in the nose, which bothers you, because it does not allow you to breathe normally.
And the most annoying thing about it, is the time to fall asleep, while the stuffy nose does not allow you to relax and breathe well to have good quality sleep.
See what you can do to relieve a stuffy nose, when you have a cold, in order to sleep better:
Take a shower
When you have cold, your sinuses are filled with mucus and this is what makes your breathing difficult. Hence, it is difficult to sleep. Instead of "blowing" your nose all night every now and then, take a hot shower or bath before going to bed. The steam will help clean your sinuses and relieve a stuffy nose.
Try a saline solution to dissolve the mucus
If you can wash with salt water in the nasal passage, you will be able to break down and thin the mucus, to make it easier for you to breathe. For this you will need a special utensil that looks like a small teapot. You put it in one of your nostrils, tilt your head to the side and pour the saline solution into the nasal passage, so that it starts coming out of the other nostril. If you do not have such a utensil, then a spray bottle will work just as well.
Use a humidifier in the room
Dry air aggravates the problem of breathing when you have a cold. The humidifier will improve the atmosphere in the room and will relieve your throat from dryness.
Eat a hot soup
It is the ultimate home remedy for colds. Like the hot bath, the steam from the soup can help you clean your sinuses. also, In particular, chicken soup has been shown to reduce inflammation in your upper airways., despite the fact that scientists have not yet been able to explain how it achieves this.
Source: http://www.webmd.com