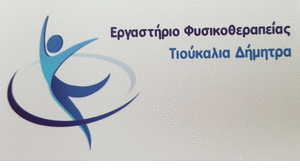 To the Minister of Interior Mr. Mavroudi Voridi
Mr. Minister, we listened with satisfaction in Parliament, κατά τη διάρκεια της συζήτησης του νομοσχεδίου του Υπουργείου Εσωτερικών:
"Εκσυγχρονισμός του συστήματος προσλήψεων στον δημόσιο τομέα και ενίσχυση του Ανώτατου Συμβουλίου Επιλογής Προσωπικού (Α.Σ.Ε.Π.)",
τη δήλωσή σας, ότι με νομοτεχνική βελτίωση, στο σχετικό άρθρο 12 του σ/ν, προσαυξήσατε τη βαθμολογία των υποψηφίων για προσλήψεις μέσω ΑΣΕΠ, due to locality, κατά είκοσι (20) units, για τους μόνιμους κατοίκους των Δήμων της ΠΕ Κοζάνης, ανταποκρινόμενος στο αίτημα των Βουλευτών Ν. Kozani of New Democracy.
Σας ευχαριστούμε για την κατανόηση των ζητημάτων της περιοχής και για την ανταπόκρισή σας.
Yours sincerely
Friday of Vrizidou