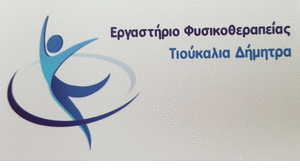 The research is based on many months of telephone monitoring - on SYRIZA- from the EYP. ELAS officials talk about "fragmentary data and expediencies".
Disturbance prevails in ELAS after the sudden call for illegal deposits in the 18th Criminal Court of Athens approximately 30 people, of which the 16 are former and current police officers, six lawyers and the rest entrepreneurs, in the case of possible corruption related to the activity of businessman Dimitris Malamas who was murdered in October 2019 in Haidari.
The research was based on many months of telephone conversations during the period 2016-2018- by the National Intelligence Service. Then the specific sound material in more than 100 The CD is said to have been sent to the Corruption Prosecutor's Office, while there was a recording and analysis by various ELAS services.
EYP monitoring
The goal of these EYP surveys - during the SYRIZA era- was to highlight a circuit of sworn police officers who allegedly had contacts and transactions with nightclub owners, clubs, brothels. In a case that has been investigated several times by the Internal Affairs Service of ELAS or judicial authorities without result.
According to lawyers, "This is excerpt material from EYP that does not document illegal transactions of ELAS executives or other mentioned. At the same time, they talk about "expediencies within ELAS and EYP during the period of SYRIZA".
It is noted that after the murder of Dimitris Malamas in Haidari, A search was ordered for at least three to four police officers who accompanied him illegally and under what conditions was this cooperation. According to information in the said audio material of the EYP, there are also reports in transactions of a former MP for a controversial investment in a commercial space that is housed in the Parliament..
H murder
Dimitris Malamas accepted 18 Kalashnikov bullets, while he was stopped by his car at the traffic light, on Athens Avenue, a few meters from the offices of the coffee distribution company he owned.
Two current police officers were with him at the scene at the time of the murder, from the Athens Security Sub-Directorate and the Directorate of Foreigners, for whom there are clear suspicions that they were working illegally as the businessman's personal bodyguards.
Dimitris Malamas had no history of involvement in extortion cases. But he was accused 2007 for involvement in a pimping ring and a few years later was involved in a case with illegal gambling clubs. The period after 2015 had been investigated by the National Intelligence Service (EYP) for corruption in the police
Source:in.gr