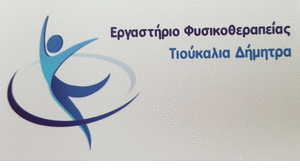 Gymnasiums-Lyceums: When the probable date -What will happen with moving out of the prefecture & focus
Gradual lifting of the restrictions imposed due to coronavirus and based on the epidemiological data of the country, the government is moving forward.
The goal of the government is the step- step restart the economy so as not to put too much burden on the epidemiological burden and not to put pressure on the health system. "Critical" date according to newer information is considered to be February 1st.
Mitsotakis: No overcrowding
As the Prime Minister said, at the meeting of the New Democracy Parliamentary Group, we have shown good epidemiological data in recent weeks, which also allowed experts on Friday to suggest the opening of retail to virtually the entire country, which started today. "We must all win this crucial bet, with behaviors of responsibility and seriousness.
It will be dramatic if we have to deal with overcrowding again, on major shopping streets, and I believe that we will all show the necessary compliance with the recommendations of the experts, so that we can open retail in an organized way, to support the economy, to support the stores - especially the smallest stores that are waiting so eagerly for the discount season- χωρίς αυτή η κίνηση να οδηγήσει σε μία νέα αύξηση των κρουσμάτων» τόνισε ο Κυριάκος Μητσοτάκης .
Moving from prefecture to prefecture
The opening of elementary schools and kindergartens last week was followed by the opening of retail, ενώ την Παρασκευή η επιτροπή των ειδικών ρίχνει στο τραπέζι το ενδεχόμενο της άρσης των μετακινήσεων από νομό σε νομό που αποτελεί προϋπόθεση για το άνοιγμα των χιονοδρομικών κέντρων που αποτελεί πρόθεση της κυβέρνησης, όπως αποκάλυψε ο υπουργός Ανάπτυξης ,is their function to be the next step in relaxing the measures.
Relevant announcements are expected at the end of the week. Alongside, εξετάζεται το άνοιγμα επιπλέον δραστηριοτήτω, such as OPAP agencies, the driving schools, fishing and hunting.
Opening of high schools
In the meantime the opening of gymnasiums and lyceums, which is estimated to be single, that is, it will not be preceded by the third high school), in case the good epidemiological course of the country continues, will take place at the end of the month beginning of February.
Απαντώντας σε σχετική ερώτηση ο κυβερνητικός εκπρόσωπος εξήγησε πως το άνοιγμα γυμνασίων και λυκείων δεν μπορεί να αποφασιστεί άμεσα καθώς χρειάζεται να αποτιμηθεί τοεπιδημιολογικό αποτύπωμα του ανοίγματος της αγοράς . "It simply came to our notice then, to collect data and see what is the effect of the opening of the retail trade in relation to the opening of the municipal. We want to open it safely, making decisions week by week, after the suggestions of the experts. It will take a while to collect the data, with the new conditions that have arisen with the opening of retail and primary schools and beyond, after receiving the recommendations of the experts, to make the appropriate decisions ", argued.
In fact, according to Christos Tarantilis,the first week of reopening of primary schools, of kindergartens, of kindergartens and special education schools went extremely well "as they only had to close 3 in 10.000 departments throughout the territory. The results from the voluntary control of our teachers were also optimistic, as in the first week they were just identified 7 cases in approx 5.000 tests performed, that is, a percentage of positivity, just 0.14% ».
Όσον αφορά την εστίαση , παίρνει αναβολή επ' αόριστον. Οι όποιες αποφάσεις θα μετατεθούν για τον Φεβρουάριο , while in the first phase only the outdoor areas of the shops will be allowed to operate (with heaters).
Source:aftodioikisi.gr