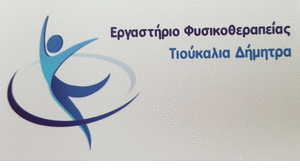 After actions that started last summer by the former Mayor Mr.. Brilliant, the Municipal Councilor Mr.. Karabatzia, τον νυν Δήμαρχο Ζευκλή Χρήστο και συνεχίστηκαν μετά την ανάληψη των καθηκόντων της, από την παρούσα Δημοτική Αρχή, είμαστε στην ευχάριστη θέση να ανακοινώσουμε, ότι από χθες 7-4-2020 άρχισαν να πιστώνονται από το Γραφείο Κληροδοτημάτων του Εθνικού Καποδιστριακού Πανεπιστημίου Αθηνών, οι υποτροφίες του κληροδοτήματος Θ. ΜΑΝΟΥΣΗ στους λογαριασμούς 60 δικαιούχων αριστούχων μαθητών, καταγόμενων από τη Σιάτιστα, των Α΄& Β΄ τάξεων Λυκείου των ετών 2011-17, συνολικού ποσού 103.860€.
Επίσης μέχρι τέλος Απριλίου αναμένεται να πιστωθούν μετά από 12 χρόνια στασιμότητας οι φοιτητικές υποτροφίες για τα έτη 2008-2009 in 7 φοιτητές και για τα έτη 2009-2010 in 8 φοιτητές ποσά που θα υπερβούν τις 10.000 € ανά φοιτητή για το σύνολο των σπουδών του.
Παράλληλα η Δημοτική Αρχή ενεργεί ώστε να προκηρυχθούν υποτροφίες από το κληροδότημα Καρούτα και το κληροδότημα Καραγιάννη τα οποία έχουν μείνει αναξιοποίητα μέχρι σήμερα και αφορούν το σύνολο των μαθητών του Βοΐου.
Σκοπός μας είναι να αξιοποιηθεί κάθε διαθέσιμος πόρος για την οικονομική ενίσχυση της σπουδάζουσας νεολαίας του Δήμου μας, ικανοποιώντας ταυτόχρονα και την βούληση των ευεργετών του τόπου μας που διαθέσαν τις περιουσίες τους γι αυτό το σκοπό.