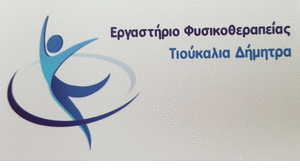 Municipality of Voio: Integration Act entitled "MAINTENANCE OF SPORTS FACILITIES OF THE MUNICIPALITY OF VOPSO", in the "PHILODIMOS II" Program with a total budget of 923.755,60 euro"
Εντάχθηκε στο Χρηματοδοτικό Πρόγραμμα "PHILODIMOS II" of the Ministry of Interior, in the priority axis "Social and cultural infrastructure and activities of the municipalities the act entitled"MAINTENANCE OF SPORTS FACILITIES OF THE MUNICIPALITY OF VOPSO" total budget 923,755.60 €.
The natural object of the operation includes the full maintenance of the five closed gyms of the Municipality of Voio (Siatistas, Galatini, Εράτυρας, Neapolis and Tsotyli) as well as the construction of a final surface from synthetic flooring (tartan) on the track around the football stadium at the municipal stadium of Siatista. In addition, professional type of gym equipment will be supplied and installed (multi-exercise machines, ηλεκτρομαγνητικά ποδήλατα, elliptical, corridors, reusable benches) and equipment (ping pong tables, set of volleyball uprights, exercise mats, locker room benches, electronic board) for the needs of the five indoor gyms of the Municipality.
The proposed interventions aim at improving the sports facilities and their equipment in the Municipality of Voio, as well as in upgrading the quality of services provided to athletes and sportsmen.
The project is directly related to the strengthening of sports activities at the municipal level and the development and support of school sports and is part of the broader framework of the strategic upgrade and utilization of the existing infrastructure of the Municipality..