Signed yesterday, 19 October 2020, between the Mayor of Voio Mr.. Christos Zefklis and the contractor "Koutsotolis D.. – Stavropoulos A. ", the contract for the implementation of the renovation project of the area of ​​Agios Georgios in Damaskinia.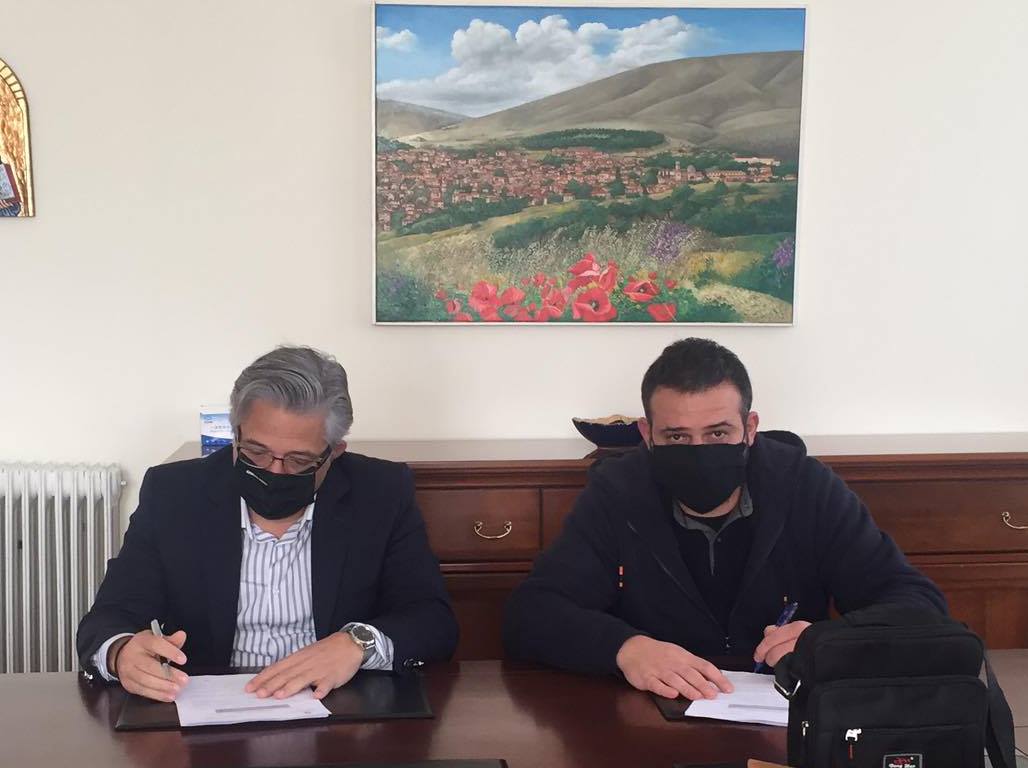 The physical object of the project includes the regeneration- maintenance of the park opposite the I.N.. St. George, at the entrance of the settlement of Damaskinia . The space to be maintained, is a place of outdoor entertainment and relaxation and is of total area approximately 470,00 m2.
In more detail, the interventions, among others, include the paving of the space, demolition of existing walls and worn parts of paved surfaces , cleaning facades of stonework (sandblasting) of the perimeter existing walls and terraces and their re-jointing, maintenance and replacement of the existing shelter (kiosk), installation of urban equipment, curb installation, installation of lighting poles and autonomous solar luminaires
The financing of the above intervention will be carried out with resources of the Special Development Program of the Region of Western Macedonia 2012-2016 (E.A.P.. 2012-2016).
This action is part of the upgrade of settlements and the improvement of the quality of life implemented by the Municipal Authority and will be a renewed gathering and recreation point for residents and visitors..