Katerina Giatzoglou and Eftichis Bletsas gave their own "vote of confidence" in Grevena during the "Philoxenia" International Tourism Exhibition in Thessaloniki, which took place over three days 18-20 November 2022 at TIF facilities.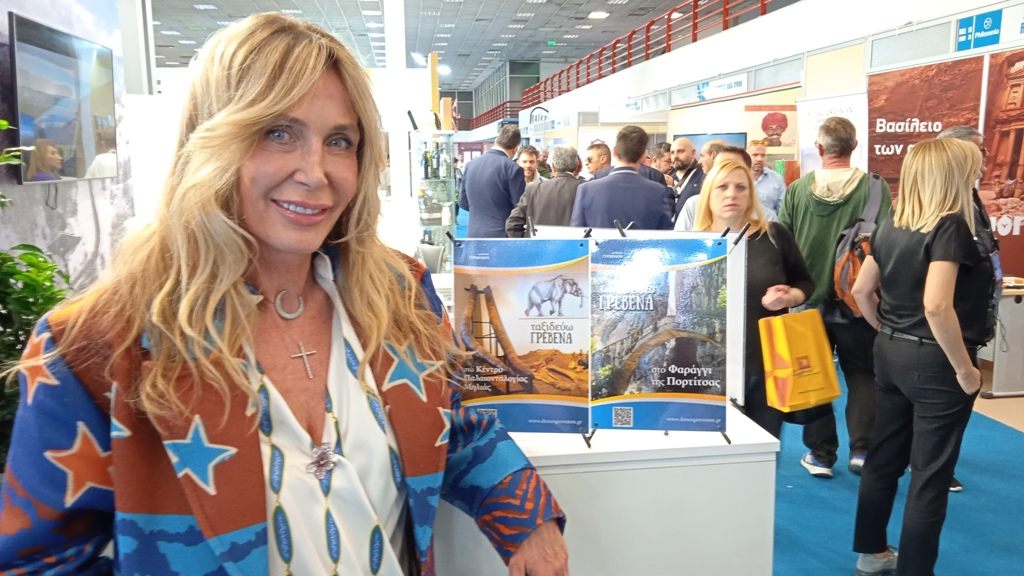 The two popular presenters saw up close the stand of the Municipality of Grevena, guest at the Pavilion of the Region of Western Macedonia, in which the beautiful destinations of our region were displayed, businesses in the tourism and hotel industry as well as local festivals and events.
Traditional houses, thematic museums, stone bridges, churches and monasteries, surrounded by an incomparably beautiful natural landscape with mountains, forests, rivers, lakes and geological treasures where hiking, rafting and skiing have the first reason, were presented with a lot of useful information through printed and audio-visual informative material but also with direct online information with the help of QR codes.