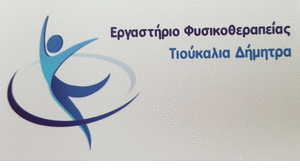 The Municipality of Kozani in the context of the implementation of the operation: "Roma social care and protection actions - Rent subsidy", invites natural persons-property owners who have properties for rent, to apply for an expression of interest.
Housing specifications
Apartment or preferably a detached house, within or within the urban fabric of the city of Kozani, but also in the other municipal and local communities of the Municipality, with a legal building permit, stating that it is a house:
With surface 72-150 sq.m..
With the required licenses and certificates (e.g. energy certificate).
With basic water supply and electricity services, natural and adequate ventilation, natural light, drinking water, adequate heating, hot water, drains.
Lease terms
Lease duration three (3) years, with the possibility of extension.
The payment of rents will be paid directly by the Municipality of Kozani (and not the beneficiary) to the lessor - owner in a bank account.
The rent is set according to the area and based on the unit price as defined in the invitation of E.Y.D.. OP. Region of Western Macedonia. particularly, the monthly rent of the real estate can not exceed the product of the maximum rental price (5,5 euro / sq.m.) on the square meters of the property on the basis of the submitted property lease documents.
Expenditure on utility bills (electric, water, shared, heating) covered by the program, depending on the size of the household.
The beneficiaries (tenants of the property) are monitored and supported by executives of the Municipality of Kozani who participate in the program, to ensure the good living conditions of the beneficiaries and the good condition of the houses.
Expressions of interest are submitted to the Community Center of the Municipality of Kozani with mandatory appointment scheduling (to prevent the spread of covid-19) on the phone 2461028120.
The "Actions of Social Care and protection of Roma / rent subsidy of the Municipality of Kozani", have a time period of implementation of 01/01/2021 to 31/12/2023, implemented with the co-financing of the European Social Fund (ΕΚΤ) and National Resources, through the Priority Axis 10: "Promoting social inclusion and combating poverty and discrimination (ΕΚΤ)», of the Operational Program of the Region of Western Macedonia 2014-2020.