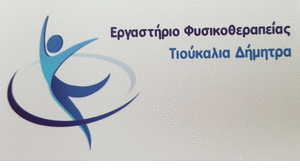 The contract for the execution of the project "Infrastructure 2020-2021 Dim. Ypsilantis "by the mayor of Kozani Lazaro Malouta and the contractor Vangelis Hatzigeorgiadis, Monday morning 21 January 2021. Το «παρών» στη διαδικασία έδωσε ο αντιδήμαρχος τεχνικών Έργων Βαγγέλης Σημανδράκος.
Το εν λόγω έργο περιλαμβάνει την κατασκευή, reconstruction and repair of sidewalks, δρόμων κοινόχρηστων χώρων των Κοινοτήτων της Δημοτικής Ενότητας Δημητρίου Υψηλάντη του Δήμου Κοζάνης.
Specifically, the interventions include:
Maintenance and construction of sidewalks in the Community of Mavrodendri.
Construction of curbs and paving at the entrances of Sides.
Maintenance of a fountain and a park in the public market, as well as maintenance and construction of sidewalks in the courtyard of the church of Pontokomi.
Maintenance of Hero Square, as well as construction of a kiosk and fountain in the cemeteries of the Community of Livera.
The project is of initial budget 80.000 euro, while the Contract Budget amounts to 50.400,01 euros including VAT.
The specific contract, is the first of a series of five contracts, concerning the respective Municipal Units of the Municipality of Kozani, whose funding comes from SATA Appropriations proportionally for all Communities, except for the city of Kozani.
It is worth noting that the proposals of the Presidents of the Communities were taken into account for all the studies.