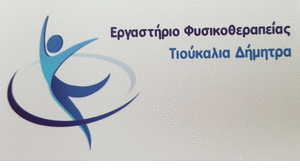 Municipality of Serbia: Uncontrolled photovoltaic investments in the area can not be presented as a sustainable solution

From the electronic press publications, the Municipality of Serbia was informed that in the area of ​​Lake Polyphytos, floating photovoltaic parks will be licensed.. At the same time the Energy Regulatory Authority (RAE), in its geo-information map, shows the points where the floating photovoltaics are to be measured.
The Municipality of Serbia denounces such initiatives which are unilateral, εντελώς αυθαίρετα και χωρίς τη σύμφωνη γνώμη των τοπικών κοινωνιών προγραμματίζονται για την περιοχή. Ανεξέλεγκτες επενδύσεις φωτοβολταϊκών στην περιοχή δεν μπορούν να παρουσιάζονται ως εναλλακτική βιώσιμη λύση για τους κατοίκους της, όταν μάλιστα η περιοχή προσπαθεί να βγεί από τη μονοκαλλιέργεια του λιγνίτη. Δεν είναι δυνατόν να σχεδιάζονται τέτοιου είδους επενδύσεις, without prior spatial planning, without preventing protection measures for the natural environment and without taking into account the factors concerning the inhabitants of the area and their needs.
The design for Lake Polyphytou, both by the Regional Authority, as well as from the Municipality of Serbia is completely different. This project is not going to be a driving force of the local economy, since it is not going to offer jobs. On the contrary, it will affect, among other things, the activities of professional fishermen in the area.
At the same time it will contribute to an uncontrollable natural and ecological disaster, disturbing the aquatic ecosystem of the lake, but also the area around it. From a technical point of view, in lakes created by hydroelectric dams, the amount of water fluctuates and the perimeter in which the photovoltaic is placed fluctuates due to a change in level. This means that the number of floating parks in an artificial lake is limited, and is installed in the center of the lake and not as shown in the amateur geo-computer imaging, because there must be sufficient distances between the vessels, so that they are not affected by fluctuations in water flow during the day.
Of course, the installation of floating photovoltaics is primarily aimed at avoiding land acquisition as with land facilities. This reduces various obligations to municipalities, environmental and economic. It should also be noted that the exploitation rights of Lake Polyphytos will be reconsidered if there is a shareholder development of PPC and the possibilities for investments in floating photovoltaics in the country are geographically limited.. But RAE has no right to decide in absentia for consultation for the above reasons if there is no exchange of views between the bodies, investors and the Ministries of Development and Environment, for χωροθέτηση, την αδειοδότηση και τις αποζημιώσεις.
Τέτοιου είδους αποφάσεις δεν είναι δυνατόν να παρουσιάζονται ως βιώσιμες λύσεις για την περιοχή και η κατάσταση απαιτεί άρτιο επανασχεδιασμό του μέλλοντος της λίμνης Πολυφύτου μετά από την συμβολή όλων των φορέων της περιοχής.